Matt Damon finds 'change' in his friendship with Ben Affleck
Matt Damon said that his father's death 'changed' his relationship with Ben Affleck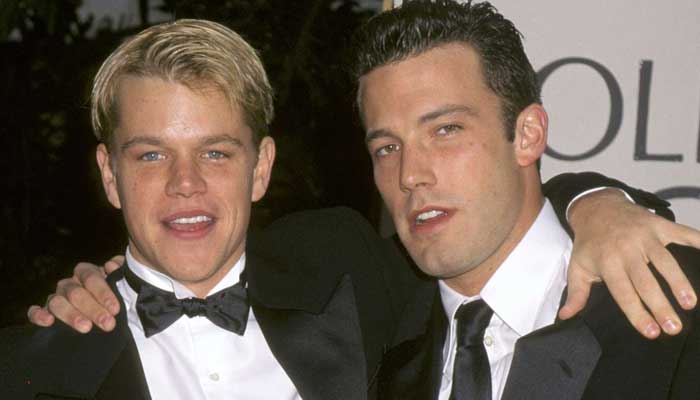 Matt Damon admitted that his friendship with Ben Affleck "changed" after his father died.
The Godfather actor, 52, broke it all down during his appearance on the show Who's Talking To Chris Wallace.
"It's like it changed something in us. I think and you know, you start to really see the end game and you start to feel like I want to make every second count," he shared.
"I don't want to fritter away time anymore," he said.
Damon and Affleck started their friendship journey in 1667 when they enjoyed the huge success of their movie Good Will Hunting.
"I called him and I said, 'Look man, you know, we were talking about (working together more) and it's been 25 years or something since Good Will Hunting," the Avengers: Endgame actor said.

He continued: "What are we doing? You know, we both kind of hit the lottery. Why aren't we working together more often?'"
Earlier, in his interview with Boston.com, Ben Affleck also described Matt Damon as his "best friend".

"I love Matt, he's my best friend, and we just looked at each other at one point and said, 'Why in the world are we not doing more stuff together?' Who you spend your time with at work turns out to make up a very big part of the quality of your life," Affleck admitted.
"If you're really lucky, you love what you do and you love who you work with and, as they say back home, you never work another day in your life," The Flash actor added.

For more Entertainment news, follow us on
Google News
and don't miss out on the latest updates!