Dua Lipa bears striking resemblance to Irina Shayk in Vogue France photoshoot
Dua Lipa has sent shockwaves through social media with her latest photoshoot for Vogue France's September issue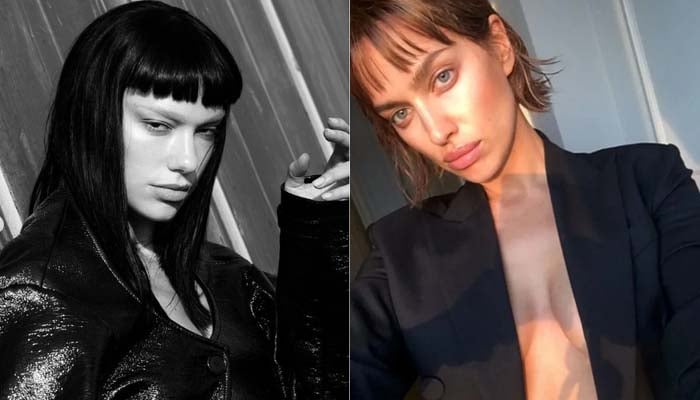 International music sensation Dua Lipa has sent shockwaves through social media with her latest photoshoot for Vogue France, igniting a frenzy of chatter about her striking resemblance to supermodel Irina Shayk.
Taking to Instagram, the singer shared a collection of topless images from the shoot.
The images, featured on the cover of Vogue France's September issue, have not only showcased Dua Lipa's undeniable beauty but have also sparked an intriguing comparison between her and the renowned supermodel, Irina Shayk.
Fans and followers were quick to react, with hundreds flocking to the comments section of Dua Lipa's Instagram post.
Many expressed their amazement at the striking resemblance, while others praised her for the stunning visuals and her confident demeanor.
One enthusiastic fan left a comment, "Pic 3: looking totally like Irina Shayk," encapsulating the sentiment of many who shared this viewpoint.
Even celebrities joined the chorus of admiration.
Úrsula Corberó, known for her role in the hit series Money Heist, and singer Lindsay Lohan were among those who showed their appreciation by liking the pictures on the official Vogue France Instagram page.
The debate over the resemblance has become a trending topic, demonstrating the power of social media to amplify discussions and comparisons.
As the images continue to circulate, fans and fashion enthusiasts alike remain captivated by Dua Lipa's alluring photoshoot, sparking ongoing conversations about her dynamic presence and the intriguing likeness to Irina Shayk.
On the other hand, Dua Lipa recently celebrated her 28th birthday in Ibiza, surrounded by friends including designer Simon Porte Jacquemus and popstar Tove Lo.
Her new boyfriend, director Romain Gavras, also joined the party.

For more Entertainment news, follow us on
Google News
and don't miss out on the latest updates!