Weekly Horoscope, All Zodiac Signs: 02 September – 08 September 2023
Weekly Horoscope for all Zodiac Signs, Gemini, Leo, Cancer and Libra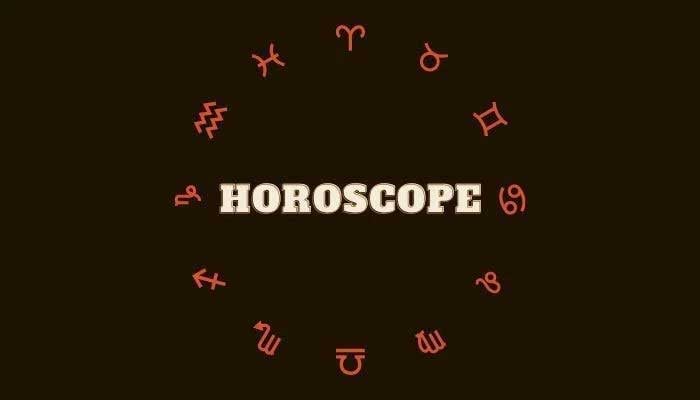 ARIES WEEKLY HOROSCOPE
Mar-21 / Apr-20
As the Moon moves through your 12th house, you may find yourself doing a lot of soul-searching. Think about what you want out of life and how you might improve yourself. Dig deep into your feelings, and you'll find the answers you need to move on with confidence. A potent conjunction of three planets will increase the awareness and insight you already possess. You'll be able to make better decisions with your improved decision-making skills. Follow your gut, and you will get far in life. Fortune may smile upon you in the form of windfalls and possibilities.
TAURUS WEEKLY HOROSCOPE
Apr-21 / May-21
At the start of the week, the Moon's transit through the 11th house will prompt you to assess your relationships with others. Consider who in your life is a source of inspiration and who may be dragging you down emotionally. Focus on strengthening the bonds with those who truly care about you and want to see you succeed. A foreign client may be beneficial to your career in some way. This might lead to new professional or financial prospects for you. Invest time and energy into these connections and be open to exploring opportunities to work together.
GEMINI WEEKLY HOROSCOPE
May-22 / June-21
You may encounter thrilling opportunities for international business travel. Keep an eye out for professional opportunities that necessitate exploration of new places. Accept these experiences as opportunities for personal and professional development. Mentors will contribute significantly to the expansion of your network. Consult those who have traversed the path before you and can offer insightful advice. Their assistance will help you improve your skills and attain new heights. Embrace the efficacy of collaboration and create connections that will propel you forward. However, exercise caution with your spending during this period.
CANCER WEEKLY HOROSCOPE
June-22 / July-22
The Moon's placement in the ninth house at the start of the week ushers in a revitalising new phase for you. It brings a fresh viewpoint that will help you look at things in a different light. Long-distance travel also benefits from this energy, so if you've been thinking about taking an adventure trip, now is the time to do it. Those working in the fields of consulting and teaching will do well at this time, as there will be a high demand for their services. Opportunities may also present themselves, so keep your eyes out for that.
LEO WEEKLY HOROSCOPE
July-23 / Aug-23
This week's Moon transit prompts you to delve deep within yourself. Whenever you find yourself at odds with your own thoughts and feelings, it's important to step back and take a look at the issue rather than placing blame on yourself. Introspection and self-examination at this juncture can help you better comprehend your dreams. To aid in your quest for knowledge, you might choose to go on a meaningful trip or attend a spiritual retreat. You may find yourself emotionally immersed in your work, contributing greatly to your career. Eventually, your hard work will certainly pay off.
VIRGO WEEKLY HOROSCOPE
Aug-24 / Sep-23
This week might be a turning point in your relationship with your significant other. You may use this time to get closer together emotionally and create more harmony in your relationship. However, try not to dwell on things for too long or analyse them too deeply. Instead, you should seek out insight and rely on your intuition to help you deal with any difficulties that may emerge. In times like this, comfort and encouragement can be found in family members. However, there might be times of disagreement within the family. It's important to keep your cool and look for a middle ground.
LIBRA WEEKLY HOROSCOPE
Sep-24 / Oct-23 
It's important for you to double-check your health during these stressful times spurred on by the Moon's transit through the sixth house. Make self-care a top priority and deal with any health issues that have been bothering you recently. A three-planet conjunction can lead to misinterpretation and misunderstanding in personal relationships. Avoid arguments by being patient and talking things out with one another. Focusing on family wealth is very important at this time. Review financial issues and make smart judgements to ensure their safety and stability. You can protect your family's interests and lay strong groundwork for the future.
SCORPIO WEEKLY HOROSCOPE
Oct-24 / Nov-22
The Moon's placement in the fifth house at the start of the week augurs well for connections with people of other cultures. Now is a great time to reach out to people with distinct backgrounds and learn from their experiences. Don't close yourself off from the world and the potentially life-changing events it may bring. In terms of your professional life, you may anticipate greater output and the advent of new employment chances. The time and effort you put into your career will pay off and help you advance significantly. Also, think about talking to close family members about your relationship issues.
SAGITTARIUS WEEKLY HOROSCOPE
Nov-23 / Dec-21
When the Moon transits through the fourth house, it may make you long for the home you left behind. This journey will reawaken old memories, allowing you to get perspective on the present through the lens of the past. Furthermore, the cosmic alignment motivates you to share your feelings in novel and creative ways. Discover novel methods to express yourself and make meaningful connections with others via writing, drawing, or public speaking. A disagreement with your mother, though, might lead to some stress, so tread carefully. Maintain peace and harmony by working towards mutual understanding and compromise.
CAPRICORN WEEKLY HOROSCOPE
Dec-22 / Jan-20
This week, the Moon will be transiting your third house, bringing up issues with communication. It's important to take your time and carefully select your words to avoid any potential miscommunication. To keep relationships amicable, it's important to listen carefully and clear up any confusion that arises. On the plus side, being away from your regular environment and routine might help you relax and recharge your mind. Take advantage of the opportunity to unwind and get some perspective by changing your environment. Exciting chances are waiting for those with a creative spirit, so don't hold back.
AQUARIUS WEEKLY HOROSCOPE
Jan-21 / Feb-19
This week, as the Moon moves into your second house of money, you may find that sudden expenses throw off your budget. Do not make any major purchases right now; instead, concentrate on gathering your resources. Listen to the advice of a seasoned individual who can guide you in the right direction. With their advice, you may feel confident in your choices and sidestep dangers. Also, a family reunion might offer much-needed joy and tranquilly to the family. Take advantage of this time to make memories. Keep a tranquil environment at home, to keep your physical and mental wellness in place.
PISCES WEEKLY HOROSCOPE
Feb-20 / Mar-20
The celestial alignment encourages to adopt a new personality and become more selfless during this week's Moon transit in the first house. Giving back to others is an excellent way to feel good about yourself and the world around you. Gains in wealth, maybe via familial ties, are to be anticipated and will be much appreciated. However, be wary of signing any new contracts or agreements without giving careful consideration to the terms and conditions. Your inherent charm and charisma will serve you well at this time. Get things done and win people over by using your persuasive skills.

For more Entertainment news, follow us on
Google News
and don't miss out on the latest updates!