Merub Ali hits back at 'insensitive' comments following her tragic pet loss
Merub Ali got engaged to Asim Azhar in March, 2022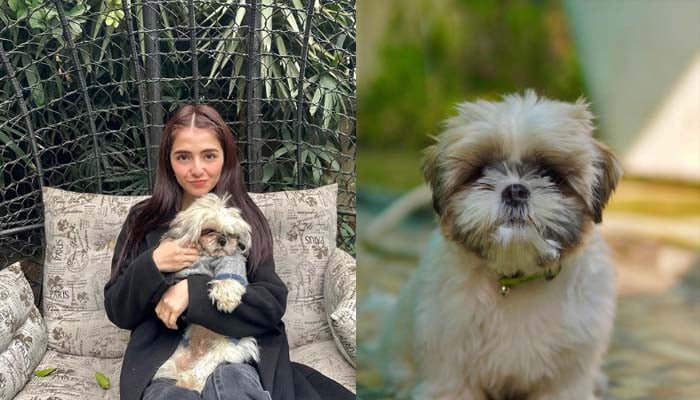 Merub Ali, who got engaged to renowned singer Asim Azhar in March, 2022, took to social media to address "insensitive people" who criticized her after the model-actress tragically lost her beloved pet dog.
On Saturday, Merub announced the tragic news of the passing of her pet dog Tuco on her social media account. She further asked fans to keep her family in prayers.
Expressing her sorrow, The Pakistani actress wrote, "Very sad to announce that this morning the goodest of the good boys, my family's [beloved], our Tuco, passed away. It was all very sudden. He was so sick but we believed he could fight through it. Please pray for our little baby. We've lost a part of our family today."
After the Sinf-e-Aahan actress broke the news of Tuco's death, some fans offered condolences while others lectured her for keeping a dog.
Romaisa Khan, a social media influencer commented, "I am so sorry for your loss!"
The founder of Kiyowo Pakistan, Hamna Ayub added, "Tuco will always have a special place in our hearts."
"Dogs are not ones to pray for and they don't go to heaven, they don't pass away they just died," a follower tried to lecture Merub.
The 21-year-old model took to her Instagram Story and apologized to her fans for asking them to pray for her dog, who she treated as family.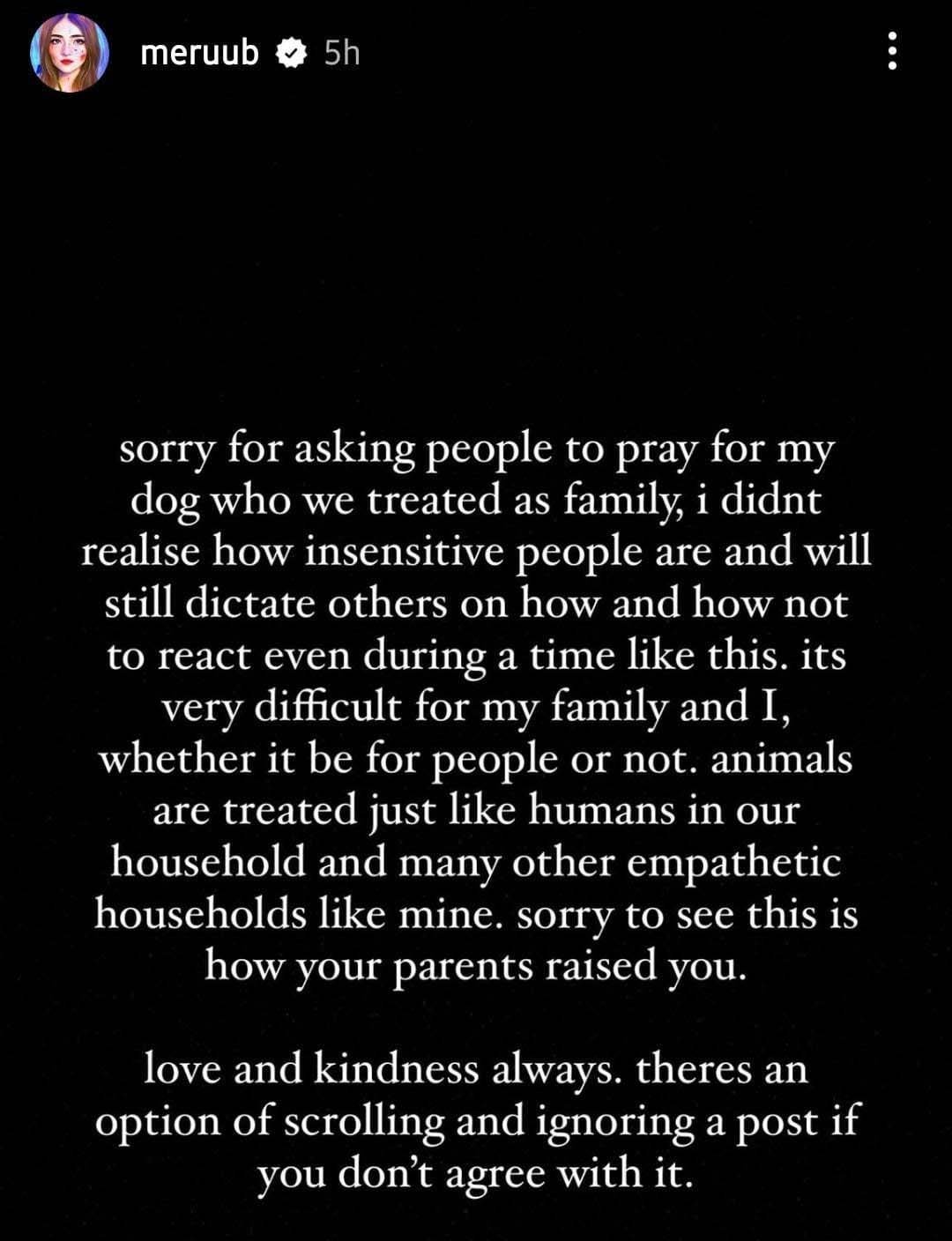 Addressing the criticism, she wrote, "I didn't realise how insensitive people are and will still dictate to others how and how not to react even during a time like this. It's very difficult for my family and me, whether it be for people or not."
Merub Ali continued, "Animals are treated just like humans in our household and many other empathetic households like mine. Sorry to see this is how your parents raised you. Love and kindness always."
Asim Azhar's fiancé sarcastically told the critics to scroll and ignore her posts if they "don't agree" with her. 

For more Entertainment news, follow us on
Google News
and don't miss out on the latest updates!