Billy Miller death: Cause of his untimely death revealed
Billy Miller has been attributed to his long-standing battle with manic depression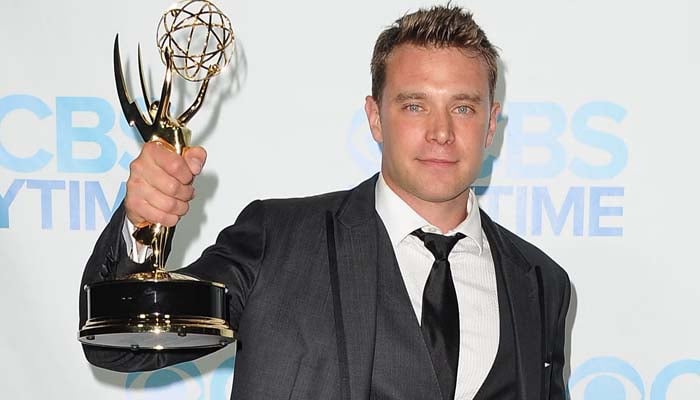 Billy Miller, a Daytime Emmy-winning actor renowned for his roles in popular soap operas The Young and the Restless and General Hospital died at the age of 43.
Miller passed away on September 15, 2023, in Austin, Texas, just two days away from celebrating his 44th birthday.
The tragic news was confirmed by Miller's manager, Marnie Sparer.
Born in Oklahoma and raised in Texas, Miller began his journey in the entertainment industry as a model with Wilhelmina.
He gained recognition for his role as Richie Novak in the ABC soap opera All My Children from 2007 to 2008.
However, it was his portrayal of Billy Abbott on CBS's The Young and the Restless from 2008 to 2014 that truly solidified his status as a beloved figure in daytime television.
During his time on the show, Miller won three Daytime Emmy Awards, including two for outstanding supporting actor and one for outstanding lead actor in a drama series.
In 2014, he joined the cast of General Hospital, where he played the roles of Jason Morgan and Drew Cain until 2019.
Fans, colleagues, and fellow actors have been expressing their grief and shock on social media, paying tribute to Miller's incredible talent and warm personality.
Billy Miller is survived by his mother Patricia, sister Megan, brother-in-law Ronnie, nephew Grayson, and niece Charley.
Billy Miller cause of death:
The tragic death of Billy Miller has been attributed to his long-standing battle with manic depression, according to his manager, Marnie Sparer.
Manic depression, also known as bipolar disorder, is a mental health condition characterized by extreme mood swings, including periods of mania and depression.
It is a complex and challenging condition to manage, often requiring a combination of therapy and medication.
Miller's struggle with manic depression sheds light on the importance of mental health awareness and support within the entertainment industry and beyond.

For more Entertainment news, follow us on
Google News
and don't miss out on the latest updates!