Meghan Markle father Thomas Markle wants to see grandkids amid 'five year' dispute
Meghan Markle attended the Invictus Games with Prince Harry last week in Germany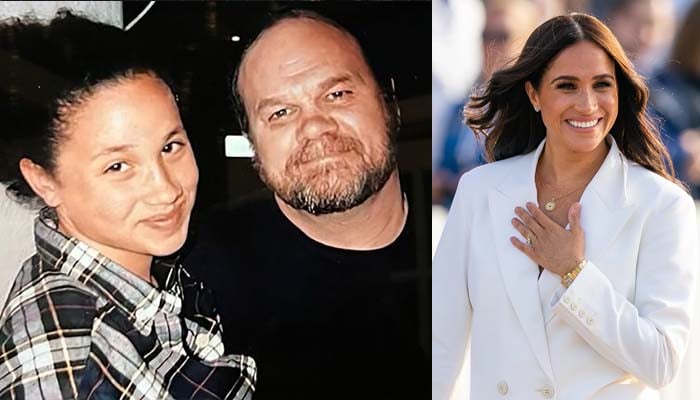 Meghan Markle's father Thomas Markle has pleaded the Duchess of Sussex to let him meet his "grandkids" after an ongoing five-year dispute.
The Suits starlet shares a turbulent relationship with her father, leading to a constant resentment in their hearts.
Thomas begged his estranged daughter to let him see his grandkids Archie and Lilibet during his appearance on Good Morning Britain.
"I've always been here for her, I love her, I'll love her forever. I want her to reach out to me and let me see my grandkids and let me have a little peace. It's been five years." the retired director said.
While mentioning not seeing his grandson and granddaughter in ages, Meghan's dad added, "I want to see my grandkids and I think the King wants to see his too."
Thomas told the media outlet, "I'm very upset about it as well because this is a cruel thing to do to a grandparent, not just me but to the King as well, to deny the right to see a grandchild."
Later on he requested Prince Harry's wife to put "the past behind" and allow the veteran director to see his grandkids.
Stating the laws in his state, the American filmmaker exclaimed, "In California, I can actually sue to see them but I don't want to do that."
"I've done nothing wrong, there's nothing. I've been a really loving father and she knows that and there's no excuse for her to treat me this way, there's no excuse to treat the king that way as well," Thomas concluded.

For more Entertainment news, follow us on
Google News
and don't miss out on the latest updates!