Russell Brand vexed remarks about late Queen Elizabeth II resurfaced amid 'sexual assault' controversy
Russell Brand has been accused of sexually and emotionally assaulting 4 women over a seven year period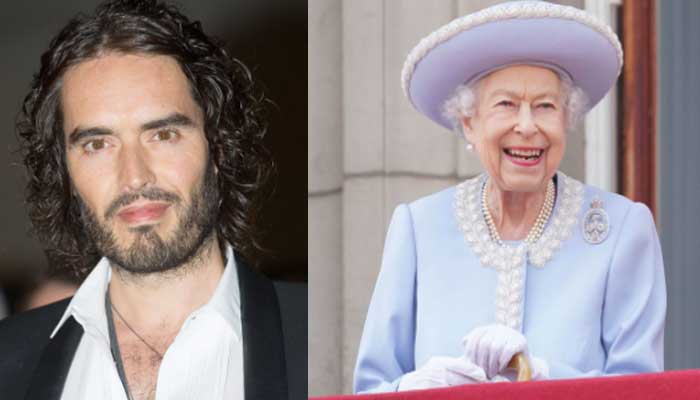 Russell Brand  controversial remarks against the late Queen Elizabeth II have been resurfacing amid allegation of sexual and emotional abuse with 4 women over the course of seven years emerged against the comedian.
Katy Perry's ex-husband's vexed comments about her Majesty in which he called the late Queen "just a person" and "Bratwurst-Kraut-Nazi" are making rounds on the internet yet again, that too when the comedian is already in hot waters.
Russell shared an excerpt from his 2014 book Revolution on his Facebook profile in which he  called the Queen "just a person…a little old lady in a shiny hat — that we paid for."
He also wrote, "I mean in England we have a Queen for expletive's sake. We have to call her things like 'Your Majesty' like she's all majestic, like an eagle or a mountain."
Brand in his book's excerpt continued, saying the Queen appeared "high up, above us, at the top of a class pyramid on a shelf of money with her own face on it".
The rant then took a bizarre turn, where Brand said: "We should be calling her Mrs Windsor."
He continued, "In fact that's not even her real name, they changed it in the war to distract us from the inconvenient fact that they were as German as the enemy that teenage boys were being encouraged, conscripted actually, to die fighting."
"Her actual name is Mrs Saxe-Coburg-Gotha...No wonder they expletive changed it! It's the most German thing I've ever heard — she might've well as been called 'Mrs Bratwurst-Kraut-Nazi'." brand added.
These controversial remarks of Brand against Queen Elizabeth did not sit well with people, as fans the comedian called him out.
The actor and wellness influencer  is going through extreme fall out after accusations of sexual assault made against him.

On Monday, the remaining dates of brands live tour were immediately  postponed, followed  by the cancellation of  YouTube ads and monetization from his videos on his channel.
For the unversed,  a report against Brand was received by the Met Police alleging  the comedian of assault in 2003, followed by an investigation by the Times, Sunday Times and Channel 4 claiming sexual assaults between 2006 and 2013.

For more Entertainment news, follow us on
Google News
and don't miss out on the latest updates!