Miley Cyrus expresses gratitude to radio stations for spinning 'Used to Be Young'
Miley Cyrus's latest track, 'Used to Be Young', takes listeners on a reflective journey through her life in the spotlight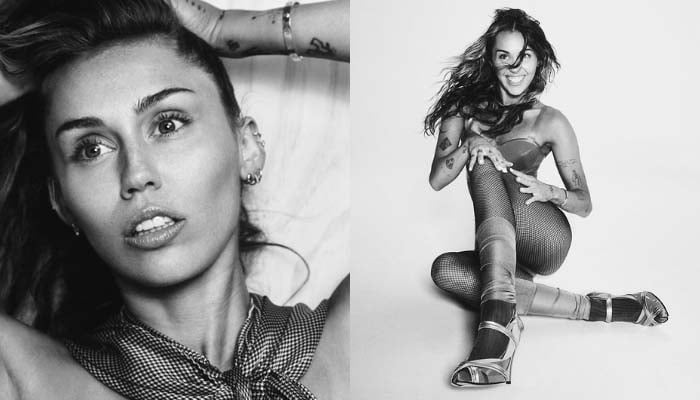 Pop sensation Miley Cyrus expressed her gratitude to radio stations, programmers, and hosts for playing her latest song, Used to Be Young.
In an Instagram post on Tuesday, the Flower singer shared her heartfelt appreciation for the support she's received for her song Used to Be Young.
In her  caption, Cyrus wrote, "Thank you to all the stations, programmers & hosts that have been playing Used To Be Young. It will always feel special to unexpectedly hear my song on the radio. Your support is felt & deeply appreciated. Sincerely, MC."
This post garnered significant attention, with fans and industry professionals alike applauding her talent and dedication.
One follower commented, "WE DEMAND U AT THE SUPER BOWL"
While other wrote, "EVERYONE STREAM USES TO BE YOUNG RN BECAUSE ITS ANAZING!!!"
The third one added, "You deserve that, for me you are the best artist of the year. Thank you Miley, love you"
Miley Cyrus 'Used to be Young':
Miley Cyrus's latest track, Used to Be Young, takes listeners on a reflective journey through her life in the spotlight.
With heartfelt lyrics, she acknowledges the changes she's undergone, embracing her evolution from her earlier wild and carefree days.
This candid song serves as a tribute to her past self, celebrating her growth and transformation.
Cyrus's message resonates with fans as she navigates the scrutiny of her early career and highlights the strength it takes to face judgment and evolve.

For more Entertainment news, follow us on
Google News
and don't miss out on the latest updates!