Kate Middletons graces East London with her presence as she visits youth charity
Kate Middleton, the Princess of Wales, visited 'Streets of Growth' marking her second public appearance within two days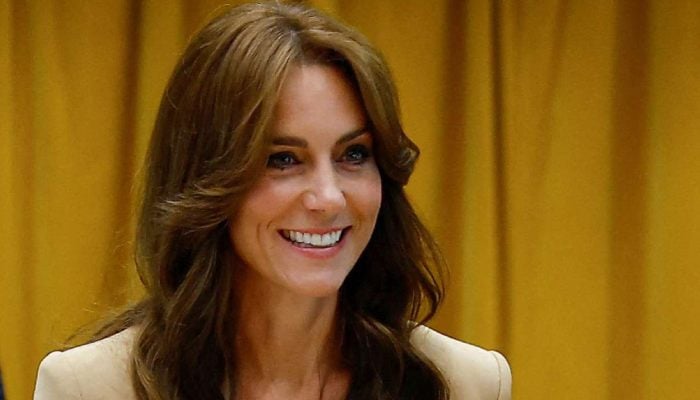 Kate Middleton, the Princess of Wales, visited a youth charity on Tuesday that drew inspiration from an American organization.
Prince William and Kate had previously visited a similar organization in Boston the previous year.
The 41-year-old made her way to east London for a visit to Streets of Growth, a charitable organization dedicated to positively impacting the futures of young individuals.
Not long after her arrival at the East London facility, the Princess of Wales had the opportunity to engage with frontline personnel.
Princess Kate listened to their accounts of how Streets of Growth identifies, assists, and mentors young individuals facing potential risks.
It was notable that a significant portion of the staff were formerly young clients who successfully transformed their own lives.
Duchess of Cambridge also dedicated time to interacting with individuals who have received assistance from Streets of Growth.
This organization actively fosters collaborations within the community, working closely with various entities such as the police, youth justice teams, social services, educational institutions, and housing associations as part of their comprehensive approach.
According to Hello! magazine, she described the spacious zones as "places where everyone can come together and be creative," emphasizing their value. She also referred to them as something of great importance.
The mother-of-three also stated during her visit, "Young people get judged on their external behavior, but you have to understand their backstory. They haven't probably seen trusting relationships in their lives, so that's so important."
For the unversed, her visit to Streets of Growth marked her second public appearance within two days.
Just the day before, on Monday, Princess Kate made her inaugural outing in her newly assumed military position as Commodore-in-Chief of the Fleet Air Arm.
During this visit, Kate toured an airbase located in western England and even had the opportunity to test some survival equipment.

For more Entertainment news, follow us on
Google News
and don't miss out on the latest updates!