Millie Bobby Brown gets candid talk about her TikTok video deal with mom
'Stranger Things' star Millie Bobby Brown confessed she's been 'contemplating blocking' her mom on TikTok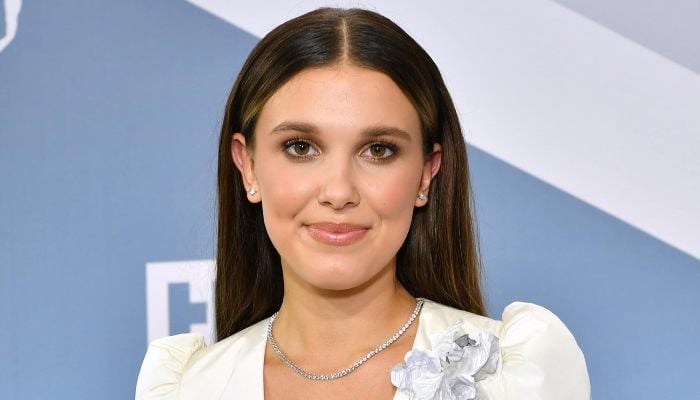 Millie Bobby Brown, known for her extraordinary talent and iconic role as Eleven in Stranger Things, recently opened up about a peculiar predicament she's been facing on TikTok.
While speaking with BuzzFeed, Brown shared her candid thoughts that her love for animals, and an affectionate bond she has with her mother, have led her to contemplate blocking her mom on the popular video-sharing platform.
In a lighthearted manner, she divulged, "I have been contemplating blocking her," pointing out her mother's habit of sending her, "sad, sad TikToks of dogs being rehabilitated."
The 19-year-old revealed, "I've now had to come forward and tell her, "I can't have any of this end sadly,'" adding, "Because I walk right onto stage for something really important and I just watched a cat be hit by a car. So I'm like, 'This is not something that I want to ever be sent to me ever again.'"
Brown continued, "But I've now had to come forward and tell her, you know, 'I cannot have any of this end sadly because I walk right onstage for something really important, and I just watched a cat be hit by a car.'"
Despite her heartfelt request to no longer receive such videos, Brown amusingly shared her mother's reply, which went something like this, "But, you know, it does happen."
However, the Enola Holmes starlet and her mother Kelly Brow eventually came to a mutual understanding.
She further said, "And I'm like, 'Let's not make this normal. This isn't normal.' So we have made an agreement now that only happy videos...."
Millie Bobby Brown on Netflix series 'Stranger Things'
Millie Bobby Brown who embarked on her path in the entertainment world with Stranger Things when she was just 12 years old, has openly conveyed her eagerness to say goodbye to the beloved Netflix series and embark on the next chapter of her professional journey.
It's important to highlight that filming for the fifth and concluding season of Stranger Things had been initiated but was momentarily suspended due to ongoing strikes among the show's writers.
Beyond her renowned portrayal in Stranger Things, Brown has graced a multitude of projects, including the Enola Holmes films available on Netflix, two Godzilla movies, and her upcoming roles in Damsel and The Electric State.

For more Entertainment news, follow us on
Google News
and don't miss out on the latest updates!