Kate Middleton's courageous act shakes up Royal Family's most problematic figure
Princess Kate demonstrated the qualities of a true superhero, leaving royal watchers intrigued and impressed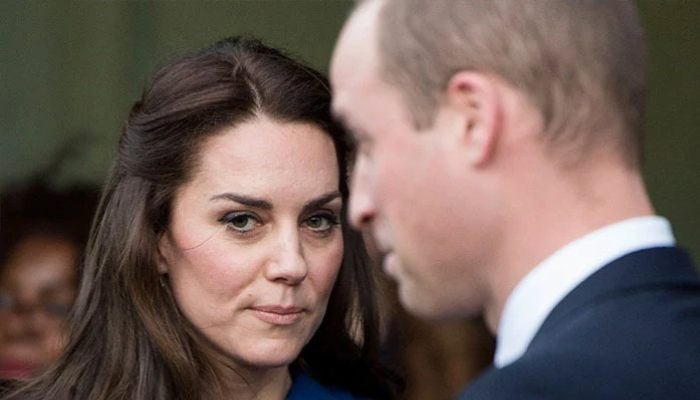 Kate Middleton admired for her grace and poise, recently showcased a different side of her persona when she interrupted one of the Royal Family's most formidable members.
In a surprising turn of events, the Princess of Wales demonstrated the qualities of a true superhero, leaving royal watchers intrigued and impressed.
On September 6, 2023, several distinguished figures from the Royal Family made a special appearance on The Good, The Bad and The Rugby Podcast to commemorate the commencement of the Rugby World Cup.
Princess Kate holds the patronage of the Rugby Football Union (RFU), while Prince William serves as the patron of the Welsh Rugby Union (WRU), and Princess Anne fulfills the role of patron for the Scottish Rugby Union (SRU).
Judi James, a body language specialist featured on the podcast, conducted an analysis of the royals and asserted that Princess Kate confidently asserted herself, demonstrating her willingness to participate in conversations even when others were speaking.
In an exclusive conversation with Express.co.uk, she discussed the subtle cues she used during the discussion, highlighting a particularly memorable occasion when she interrupted Princess Anne, a moment that seemed to amuse the princess herself.
The body expert said, "Kate's body language is a revelation though in terms of exactly how far she has come as one of the key power players in the Firm."
She further discussed the body language of the Duchess of Cambridge, "She sits slightly away from Anne and William but as they are invited to speak first we can see her foot tapping gently but firmly in a metronomic gesture that suggests she's keen to get her turn to talk."
"As she isn't actually invited into the interview by the host, Kate is completely confident enough to power in by the act of interruption," added James.
James disclosed an instance when Kate interrupted William and implied that this incident might offer royal enthusiasts insight into their marital relationship.
She spoke to Express.co.uk, "The first interruption is when William is speaking, telling how he cried when Zara won the European Championship. He does glance at Kate while he is talking but it doesn't look like a tie-sign that would suggest he is inviting her to join in.
James stated, "Kate places one hand on the sofa between them to announce she's going to talk over him though as she says 'I can remember when you came back...' as her shoe-in to speak. William's response is passive here, just some nods as he stops mid-story to listen."
"This kind of verbal and non-verbal interruption will always signal confidence and from the way Kate does it and the way William responds it also gives a hint of moments of power dominance from her too." she continued.
The specialist proposed that Kate's recent intervention illustrates the remarkable progress she has made since her formal entry into the Royal Family more than ten years ago.
James went on to say, "Kate's next interruption gives her royal super-hero status though because she turns her techniques on Anne, possibly the most formidable member of the royal family and one who does tend to enjoy status dominance in any group."
She noted that Anne began her point with strong verbal and non-verbal signals, including tilting her head back in raconteur mode and starting with 'It's a very important part...,' but Kate jumped in regardless with utter confidence.
The body expert revealed, "As she interrupts Anne she holds out a pointed finger to show she's not backing down. She makes a very micro-pause to acknowledge to Anne that she realises she's interrupting but, in a fearless gesture, she then opens her palm while holding it out to show she's not stopping and waggles it as she talks about 'My childhood memory...'"
As per the insights of the body language expert, the response from the Princess Kate
conveys a great deal about Kate's standing within the family.
Judi James concluded, "It's a sign of how much she is held in high esteem now that Anne stops talking but is seen watching Kate with a facial expression of pride as though happy to be challenged and to see signs of firmness and confidence from the woman who will be the next Queen."

For more Entertainment news, follow us on
Google News
and don't miss out on the latest updates!