Miley Cyrus applauds Sabato De Sarno's debut collection as Gucci's creative director
Sabato De Sarno's debut collection generated significant buzz around Milan Fashion Week, with notable attendees like Julia Roberts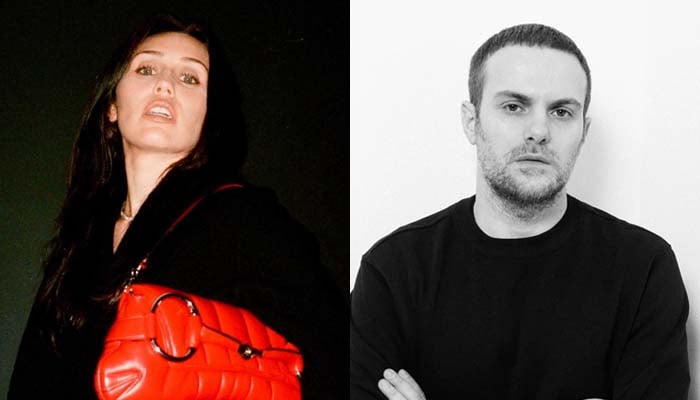 Miley Cyrus, the globally recognized pop sensation expressed her admiration for designer Sabato De Sarno's debut show as Gucci's creative director.
This new collection marks a significant milestone for both the designer and the iconic fashion house.
Sabato De Sarno, who was relatively unknown outside the fashion industry until he assumed the role of creative director for Gucci earlier this year, presented his inaugural collection titled Ancora.
The collection's name, which translates to 'again' in Italian, embodies the idea of desire and the notion that when one discovers something they love, they can never get enough.
Miley celebrated Sabato's debut in an Instagram post, saying, "@sabatods Congratulations on your beautiful debut show as creative director @Gucci Your stunning heart was shown in every stitch. I love you & am so proud. Now give me everything."
The collection, although not a bold statement, signifies a departure from the maximalist style of Sabato's predecessor, Alessandro Michele.
It features short lengths, a subdued color palette of black, white, beige, blues, and a touch of neon green, and minimalistic prints.
The collection introduces elements like the classic Gucci red-and-green webbing and the old GG monogram.
Sabato De Sarno's vision for Gucci represents a shift towards minimalism, which is a new direction for the brand known for its eccentricity.
While it may not have instantly signaled a dramatic transformation, it serves as a gentle breeze of change for Gucci.
The debut collection generated significant buzz around Milan Fashion Week, with notable attendees like Julia Roberts. 

For more Entertainment news, follow us on
Google News
and don't miss out on the latest updates!