Kate Middleton, Prince William unwilling to heal family rift with Prince Harry, Meghan Markle
Prince Harry, Prince William's rift became public in 2019 when they publicly acknowledged they were pursuing different paths
Royal expert Jennie Bond has shed light on the strained relationship within the British royal family, stating that Prince William and Kate Middleton, the Duke and Duchess of Cambridge, have chosen to 'close their minds' to the possibility of reconciliation with Prince Harry and Meghan Markle.
Bond, a former BBC royal correspondent, highlighted that it's evident Kate Middleton "has been hurt and insulted by things that Harry and Meghan have said."
The rift between the two royal couples has been a subject of intense speculation and media scrutiny.
The Royal expert elaborated on the attempts made by Prince William and Kate Middleton to heal the family's divide during Prince Philip's funeral in April 2021.
According to Bond, "There comes a point when you just have to accept that happy families are not a game that everyone can play."
She conveyed her belief that the Duke and Duchess of Cambridge have made the conscious decision to move forward with their lives, relinquishing the hope of repairing their fractured relationship with Prince Harry in the near future.
The longstanding rift between Prince Harry and Prince William became public knowledge in 2019 when they publicly acknowledged they were pursuing different paths in their lives.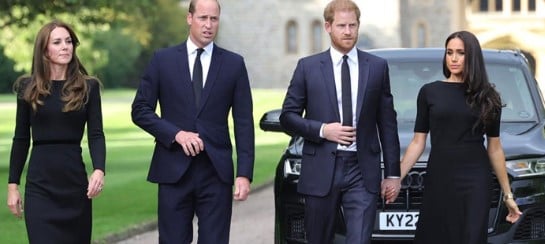 Despite several reunions, including Prince Philip's funeral and the service for the late Queen, the chasm between the brothers remains.
Bond also commented on Prince William and Kate Middleton's strong bond as a couple, stating that their marriage is rooted in an "enduring friendship" and that Kate provides immense encouragement and support to William.

For more Entertainment news, follow us on
Google News
and don't miss out on the latest updates!