Kylie Jenner takes Milan Fashion Week by storm in Dolce & Gabbana
Kylie Jenner chose a stylish black blazer with a white collar and cuffs, matching it with a pencil skirt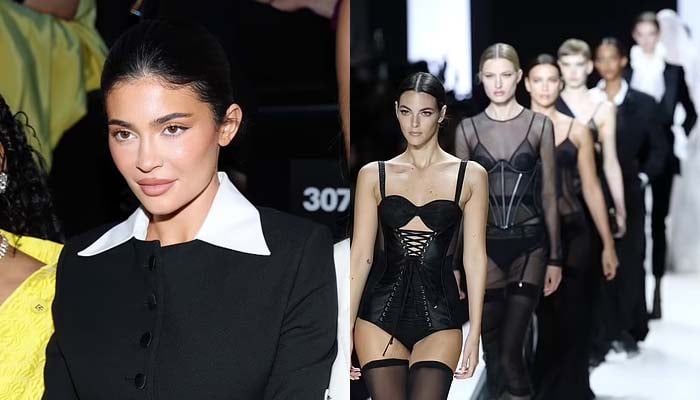 Kylie Jenner, a famous makeup and fashion entrepreneur, made a big impression at Milan Fashion Week.
She attended the Dolce & Gabbana Summer 2024 show and shared her journey with fans through a TikTok video.
In the video, Kylie started her day excitedly, saying it was "Dolce Day."
She was in her comfy leopard-print robe when she began. After a shower, Kylie got ready with the help of her makeup artist, Ariel Tejada.
He gave her a pretty makeup look with a smoky eye, rosy cheeks, and pink lipstick. Her hair was styled neatly into a low bun.
For her outfit, Kylie chose a stylish black blazer with a white collar and cuffs, matching it with a pencil skirt. 
She completed her look with black heels, a fancy D&G logo purse, and cool sunglasses.
Kylie admitted she wasn't used to vlogging, but she carried on, showing her fans what happens before a big fashion event.
When she arrived at the show, her team made sure she looked perfect.
Kylie proudly mentioned she was "10 minutes early." The video ended with Kylie taking more pictures backstage and asking for some champagne.
She then sat in the front row with other famous faces like Halle Bailey and Rosie Huntington-Whiteley.
Interestingly, the video also revealed a glimpse of Kylie's personal life as her phone's lock screen displayed a picture of her and actor Timothée Chalamet, hinting at a possible romance between the two.

For more Entertainment news, follow us on
Google News
and don't miss out on the latest updates!