OpenAI adds cutting-edge voice and image prompt features for ChatGPT
OpenAI's ChatGPT is getting a major update which enables the viral chatbot to have voice conversations with users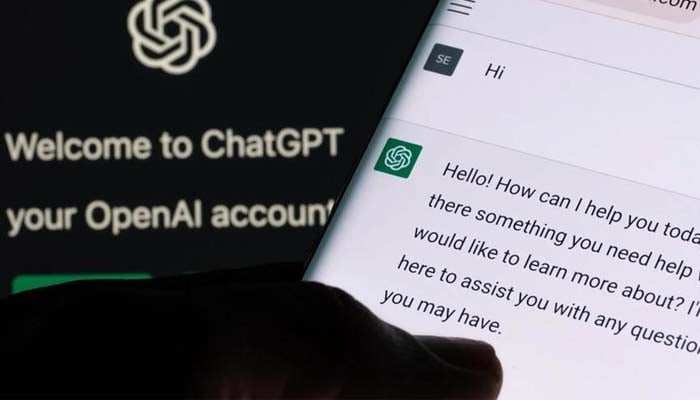 OpenAI has introduced audio and image functionalities to ChatGPT. The platform, which has traditionally relied solely on text prompts, will incorporate these new capabilities in the paid versions of the app over the next fortnight, as per OpenAI's announcement in a recent blog post.
This significant update to OpenAI's ChatGPT will enable the viral chatbot to engage in voice conversations with users and interact using images, bringing it closer in functionality to widely-used AI assistants like Apple's Siri.
According to a recent blog post by OpenAI, the voice functionality "opens doors to many creative and accessibility-focused applications."
Other AI services like Siri, Google's voice assistant, and Amazon's Alexa are typically embedded within the devices they operate on, frequently employed for tasks such as setting alarms, sending reminders, and retrieving internet-based information.
Since its launch a year ago, ChatGPT has found applications in various tasks, such as summarizing documents and generating computer code. This has ignited competition among major tech companies to develop their own generative AI solutions.
ChatGPT's recent addition of a voice feature allows it to narrate bedtime stories, resolve dinner table debates, and audibly present text input from users.
OpenAI also mentioned that the underlying technology is being employed by Spotify to assist podcasters in translating their content into multiple languages.
With the inclusion of image capabilities, users have the ability to capture photos of objects in their vicinity and request the chatbot to assist with tasks like diagnosing grill ignition issues, inventorying fridge contents for meal planning, or analyzing intricate work-related graphs.
Google Lens, part of Alphabet, remains a prevalent choice for extracting information from images.
The upcoming features in ChatGPT will be rolled out to subscribers of its Plus and Enterprise plans within the upcoming two weeks.

For more Entertainment news, follow us on
Google News
and don't miss out on the latest updates!