Personality traits of a Libra man: Here's everything to know about this air sign
Libra is an air sign, starting from September 23 to October 23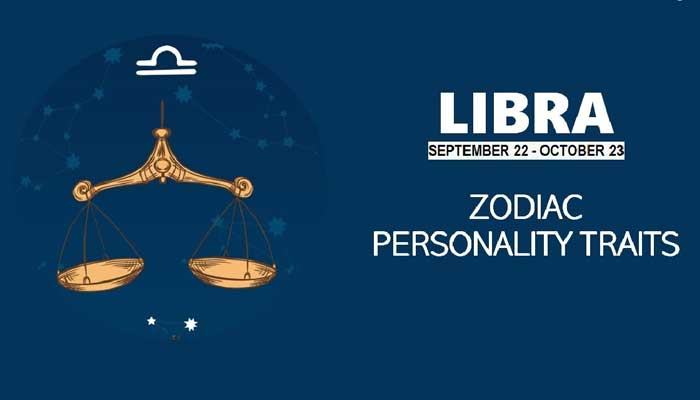 Libra is an air sign which starts from September 23 and ends on October 23. It is the seventh astrological sign ruled by Venus.
As ruled by the planet of love, harmony and relationship, the natives of this air sign are known for their easygoing, friendly and polite nature.
Libra natives are intelligent, who love to complete any task timely and smartly.
Having weighing scale as their zodiac symbol represents that Libra native try to keep a balance in every matter of life.
They are approachable, helpful, workaholic and passionate. Having air as their element, Libra natives are freedom lovers.
Not only they believe in their own personal space and freedom, the air signs also respect other people's boundaries.
However, the personality traits of each zodiac sign varies in both male and female natives.
Here are 8 prominent personality traits of a Libra man:
Sensitive but masculine:
A Libra man come off as a sensitive individual. He tends to get affected by things on a deeper level, however, the masculine nature of this air sign native stops him from fully expressing themselves.
Polite and peaceful:
A Libra man is known for being polite and well behaved at all times, they believe in giving and receiving respect.
His diplomatic nature makes him appear as a friendly and approachable person, who doesn't like to get involved in any kind of conflict.
Organized and disciplined:
A Libra man thrives for perfection in every work he does, having an organized and disciplined personality makes this air sign native present everything in a neat and proper manner.
Caring and charming:
A Libra man, despite lacking the ability to express himself, cares a lot about his loved ones. He always tries put the needs of his people before him.
Having Venus as his ruling planet, a Libra man possess a heart filled with love, care and harmony and often charm others with his innocence and purity.
Honest and straightforward:
One of the most prominent quality of a Libra man is his honesty, he doesn't not beat around the bush and say things the way they are.
As an air sign, a Libra man does not keep any filter, and mostly expresses his opinions, concerns in a simpler way and understandable way.
Excellent communicators:
A Libra man is usually shy, and takes time to open up to others. It does not mean that he lacks confidence. But he cannot get along with just anybody that easily.
Once a Libra man gets closer to a person, he doesn't hesitate while communicating. The air sign native is considered an excellent communicator.
Non-confrontational nature:
A Libra man tends to avoid confrontations, even of something affects the air sign too much he does not want to counter anyone over anything.
This Libra man personality trait often backfires, as most of the times the misunderstandings remain unresolved.
Freedom lover:
As an air sign, a Libra man is a freedom freak. Just like the air, a Libra man cannot be controlled or kept by anyone.
A Libra man preferred his boundaries and personal space to be respected at all times.

For more Entertainment news, follow us on
Google News
and don't miss out on the latest updates!