Britney Spears feels 'lucky' to have 'amazing friends' amidst 'divorce' journey
Britney Spears parted ways with estranged husband Sam Asghari on July 28, 2023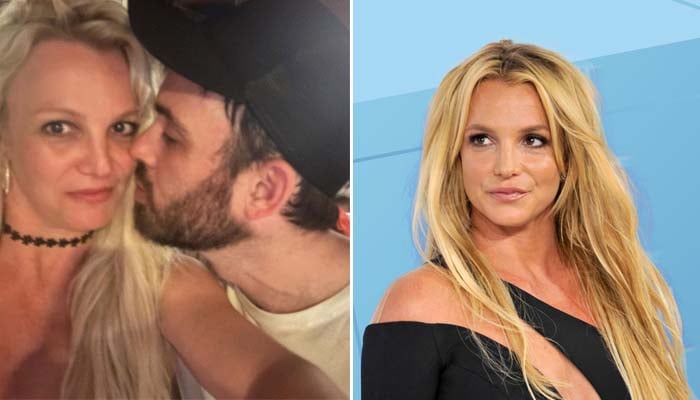 Britney Spears has expressed gratitude for the "amazing friends" who supported her during the divorce period with estranged husband, Sam Asghari.
The American singer posted a snapshot on Instagram with her manager, Cade Hudson, on Saturday and talked about the importance of "positive affirmations."
The Criminal hitmaker captioned the post, "l'm in such a beautiful location! l'm so lucky to have amazing friends !!! Positive affirmations are important to me at the moment. I say this because I am going through a divorce. Having to reflect my past in a book was not easy. l'm taking it one day at a time and learning to breathe."
Britney further talked about the importance of self-love, "Self love is so unbelievably important !!! I woke up and just cried because I felt grateful to be in such a beautiful place. Then I thought about my relationship to Instagram at the moment … it's addicting!!! But when others opinions affect you that's when people quit it."
Britney Spears supports use of Facetune:
In the same post Britney Spears, 41, has tried to defend the use of Facetune and called out people who criticize it.
The Princess of Pop continued, "When I feel down, I look and see the new apps, and it makes me feel silly. I'm like wow this is cool! I see things in a brighter way!!! So what if it's enhanced?"
She noted, "I'm just trying to understand people that say they don't participate in it, yet they're on complete defense for some reason- making accusations of having it and saying all pictures are fake!!! Nothing is real. Honestly, who cares?"
Britney mentioned that she is currently reading a book titled Uglies, which has been helping her understand the "undefining line between emotions and beauty."
The Womanizer singer also said that individuals who "patronize" others based on their beauty make her feel "disgusted."

Britney ended the post with the hope that people will try to "understand" where she is coming from.

For more Entertainment news, follow us on
Google News
and don't miss out on the latest updates!