BTS' Jungkook playfully addresses dating rumors, invites ARMY to be his 'girlfriend'
BTS member Jungkook revealed he 'does not have a girlfriend'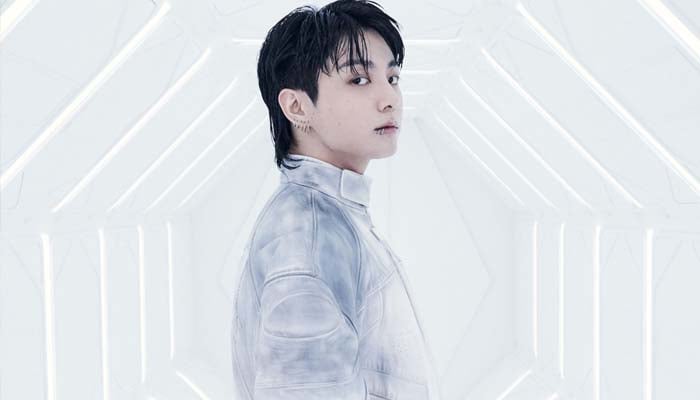 BTS member Jungkook has shut down dating rumors and requested ARMY, BTS fandom, to stop asking personal "questions."
Jungkook also told ARMY that he can be their "boyfriend or friend or older or younger brother or family"
During a live session on Stationhead recently, BTS fans asked the Seven crooner if he is dating anyone.
To which, the K-pop artist replied, "Do I have a girlfriend? Why do you keep asking that? I don't have a girlfriend so don't need (to) ask questions like this."
Furthermore, he asked, "I only have ARMYs… I'm only looking at ARMYs… ARMYs be my girlfriend… Okay??"
Jungkook shared, "I only look at armys because I'm ARMYbaragi (armyflower like sunflower). Ah do I need to say this English too? ARMYs please spread this in English until far far away."
The 3D hitmaker continued, "You're gonna tell people that i'm your boyfriend if they ask? okay do it! tell them I'm your boyfriend or friend or older or younger brother or family."
Previously, a video clip went viral on social media and people believed that the man in the video was BTS member Jungkook.
He was spotted with a girl  in the viral clip. 
In the same live session ARMY asked the band member to take legal action against people who were behind the alleged video.
Jungkook told fans, "There's no need to sue them. Just leave it be. Leave it be, leave it be. This just gives them attention. If you don't give them attention, they won't do that. Thank you. I love you (ARMYs). Let me embrace you with love."
Jungkook, 26, released his new hit single 3D featuring American rapper Jack Harlow on September 29, 2023. 

For more Entertainment news, follow us on
Google News
and don't miss out on the latest updates!