Jennifer Lopez weighs in on her struggles with body image after twins
Jennifer Lopez attributed her renewed confidence to her personal trainer, Tracey Anderson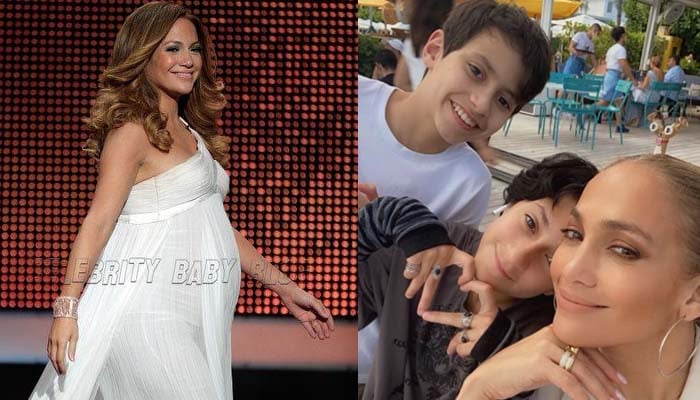 Jennifer Lopez has openly shared her personal struggles, including moments of insecurity about her body.
In a candid revelation, she disclosed that after the birth of her twins, she grappled with feelings of self-doubt and embarked on a journey of reflection.
While conversing with E! Online, the Monster-in-Law actress revealed, "I've been doing a lot of reflection lately, revisiting the past versions of myself to fully embrace the me of now."
The the-54-year-old went on to say, "And I'm reminded of how much Tracy has inspired and encouraged me to celebrate every version of my body over the years and to continue to elevate as my own life and needs changed."
Lopez aka J.Lo shared, "I met Tracy right after I had my twins. I called her at a time when I was feeling insecure and uncertain, wondering if I would ever get back to how I was before — as most new moms do after giving birth."
The On the Floor crooner raving over Anderson Lopez, she said "She came into my life and helped me embrace the new me and help me to be and to realize that I could be stronger than I ever had before."
Lopez continued to shower her trainer with further compliments, stating, "Tracy Anderson stands out as the original creator whose methods and dedication to her craft keep her at the top of her game."
The Mother star added in her statement that "no madness to her methods just 25 years of pure dedication to her clients and health."

For the unversed, during the Hollywood premiere of her film Shotgun Wedding in January, Jennifer Lopez also shared insights into her ability to manage her career while fulfilling her roles as a mother to her 15-year-old twins and as a stepmother to her husband Ben Affleck's three children: Violet Anne, 17, Seraphina Rose, 13, and Samuel, 11, all of whom he co-parents with his ex-wife, Jennifer Garner.
She told PEOPLE, "How do I say this? I put my best foot forward as much as I can."
Lopez added, "I'm not one to share my angst. I don't feel like that's my life as a performer. You always show the best of you. But I'm a human being like everybody else, and I suffer in silence at times."


For more Entertainment news, follow us on
Google News
and don't miss out on the latest updates!