Libra woman zodiac compatibility with Aquarius, Sagittarius and Cancer men
Libra is the seventh astrological air sign, starting from September 23, it ends with on October 23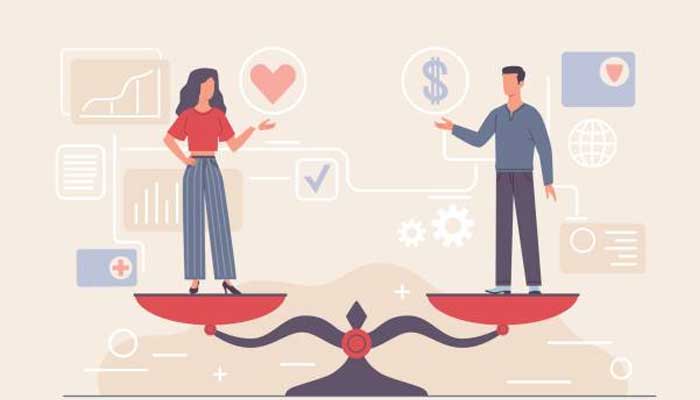 A Libra woman is known for her wit, charming energy, balanced and bubbly nature, she possesses a caring personality, with an urge to help her people.
As someone who is driven by the beauty of romance, love and charm, a Libra woman tends to believe in old fashioned ways of getting along with their potential partner.
Besides being a charming and social being, a Libra woman is highly intelligent, humorous and easy going, who has set boundaries for herself and respect other peoples' freedom as well.
When it comes to compatibility with other zodiac signs, Libra women tend to get along well with certain zodiac signs due to their shared values and complementary traits.
Libra woman zodiac compatibility with other signs:
Libra Woman and Cancer man: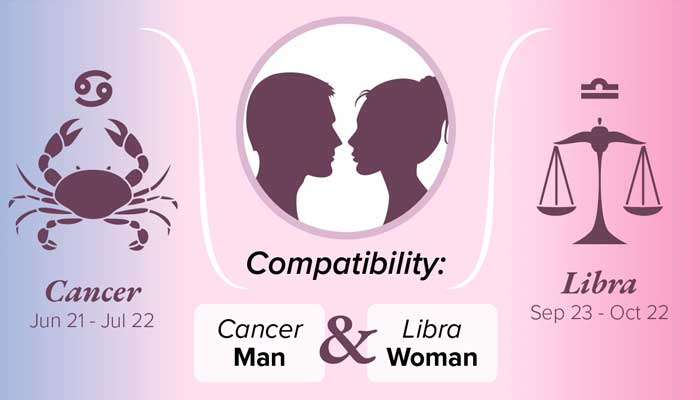 A man, who is born with a Cancer zodiac possesses a nurturing and  caring nature, which is sufficient enough to win over a Libra woman.
These two signs get along pretty well, as they both reflect similar tendencies when it comes to a romantic relationship.
The emotional availability a Libra woman looks for in a partner is possessed by a Cancer man, who treats his lover/partner with warmth, care and passion.
A Libra woman's  social skills can help a Cancer open up to new experiences, while a  Cancer man's emotional depth balances this air sign's rationality.

Libra woman and Sagittarius man: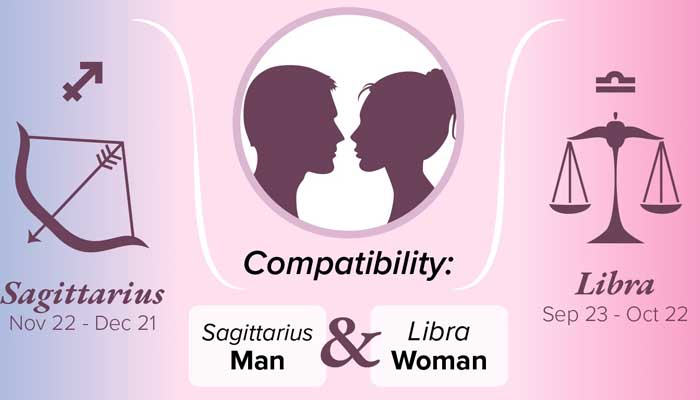 A Libra woman and a Sagittarius man share good compatibility, as they both have somewhat similar traits.
Being  a fire sign of the zodiac world, a Sagittarius man possesses a drive for exotic outing and exciting adventures, and a Libra woman is always up for the fun.
The love and passion for doing something new and exciting everyday keeps a  Libra woman and a   Sagittarius man intact and closer to each other.
In addition to this, a Libra woman can easily charm a Sagittarius man with her intelligent personality, quick wit and impeccable communication skills.
A Libra woman's diplomatic skills can help soften Sagittarius man's bluntness, and their shared sense of humor can keep the relationship exciting.

Libra Woman and Aquarius man: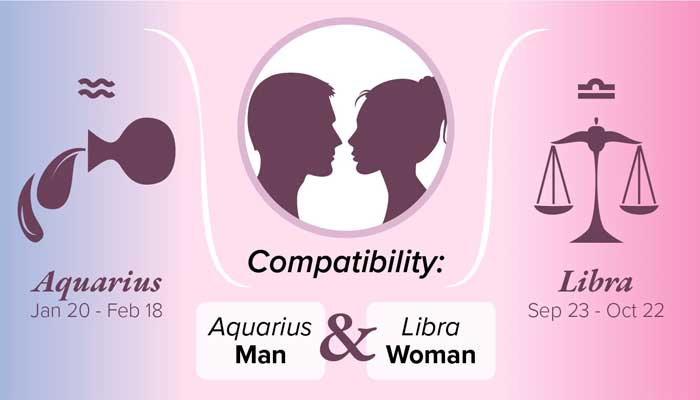 As the air signs of the astrological world, both Libra woman and an Aquarius man get along really well, as they value freedom and independence in their relationships.
A Libra woman  is known to be an outgoing and a progressive person, while an Aquarius man is equally open minded and modernist.
Both signs cherish their conventional bond  by indulging deep and meaningful and fulfilling conversations.
 They share a love for intellectual discussions and progressive ideas and push each other to do better. 
Libra's social skills can help Aquarius navigate social situations, while Aquarius's innovative thinking can inspire Libra.

For more Entertainment news, follow us on
Google News
and don't miss out on the latest updates!