YouTube's test AI chatbot ready to set new standard for video interaction
YouTube currently experimented with an AI-driven chatbot that facilitates interactive conversations with viewers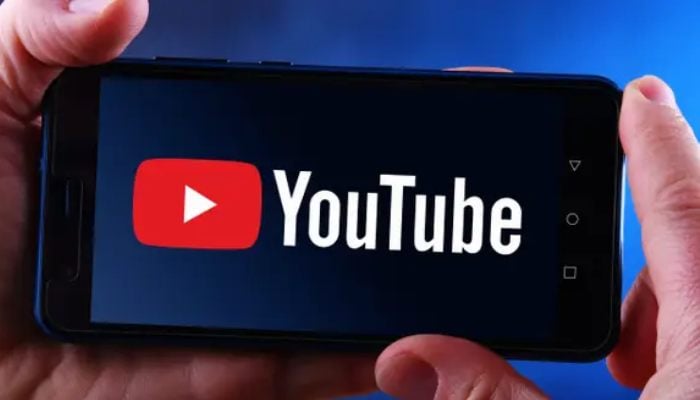 YouTube is set to launch a groundbreaking test of an AI chatbot, YouChat designed to answer questions about the videos featured on its platform.
The video-sharing platform is currently experimenting with an AI-driven chatbot that facilitates interactive conversations with viewers, enabling them to gain a more profound understanding of the content they're viewing.
According to the Youtube, this update will provide, "answers to questions about the video you're watching, recommendations for related content, and more, all without interrupting playback."
The YouChat feature will be accessible, commencing on Monday, for a limited group of individuals on a specific set of videos.
Within the upcoming weeks, YouTube intends to introduce this feature to YouTube Premium subscribers in the United States who use Android devices, according to the video platform.
YouTube with new AI chatbot feature:
Those who can access the experimental chatbot functionality will be able to utilize it by selecting the new "Ask" button located below specific videos. They can initiate their inquiries about the video content or opt for one of the suggested prompts to begin interacting with the chatbot.
According to a YouTube representative, the conversational tool in question doesn't employ Google's Bard chatbot. Instead, the responses "are generated by large language models that draw on information from the YouTube platform and the web," as stated by the spokesperson.
Furthermore, YouTube is currently testing an additional experimental generative AI function, which aims to condense discussions in extensive comment sections, offering viewers a more convenient means of comprehending and staying up-to-date with the discussions occurring within a video.
YouTube said for the video-creators, "We hope this feature will help them learn what their subscribers are talking about at a glance."
The representative stated, "Over the coming weeks and months, we'll learn more about how viewers are using these new features and continue to introduce more updates that make YouTube even more relevant and useful."
It is further added in an email, "remain[s] committed to keeping our long-standing responsibility mission front and centre as we introduce these features across the app."
These features complement a range of other AI-driven tools that YouTube unveiled during its Made on YouTube creator event in September.
These tools encompass YouTube Create, a novel application equipped with capabilities to automate editing, and apply effects, filters, and transitions; Dream Screen, which can generate AI-created video and image backgrounds to add dynamic scenes to YouTube Shorts; and Aloud, an AI-driven tool for dubbing content.

For more Entertainment news, follow us on
Google News
and don't miss out on the latest updates!