Instagram unveils new feature for 'users who leave people on read'
Instagram will soon allow users to turn off read receipts in DMs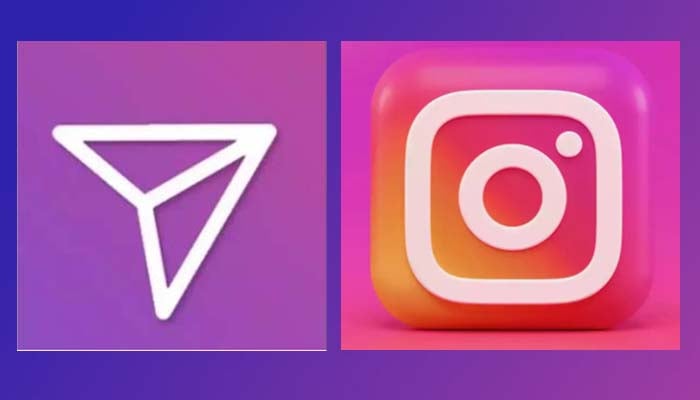 Instagram has revealed a new feature to enable users to disable their read receipts, which will give them more control over their messaging experience.
Mark Zuckerberg and Adam Mosseri revealed this function through their respective broadcasting platforms.
Mosseri said in the message, "We heard your feedback and have started testing a new feature that lets you turn read receipts off in your DMs. Soon, people will be able to choose when to let others see when they've read their messages."
The head of Instagram shared a screenshot displaying the privacy and safety options in the direct messaging feature.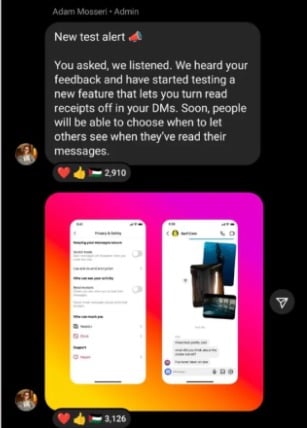 To access this menu, simply tap on the profile name within a chat. If users are included in the testing phase, they will have the option to disable read receipts found within the "Who can see your activity" section.
Meta hasn't clarified the specific context in which they are evaluating these features or when they plan to make them available to all users.
In a lighthearted tone, Zuckerberg, in his Instagram Broadcast channel post, made a humorous remark, "If you're someone who leaves people on read: your day has come."
He subsequently explained that the company was in the process of experimenting with the option to disable read receipts in Instagram direct messages.
Instagram's introduction of this feature comes rather belatedly, especially when compared to another Meta-owned application, WhatsApp, which implemented the ability to deactivate read receipts as early as 2014.
Furthermore, the company has intentions to implement default end-to-end encryption for Instagram direct messages, following the completion of a similar rollout for Messenger. In August, Meta announced its goal to achieve default end-to-end encryption for Messenger by the end of the year.

For more Entertainment news, follow us on
Google News
and don't miss out on the latest updates!