King Charles commemorates his 75th birthday with remarkable food initiative
King Charles celebrated his 75th birthday on Tuesday and launched a new scheme to tackle food poverty wastage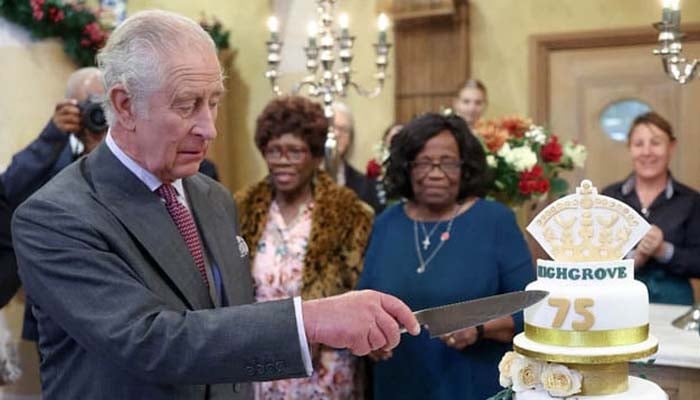 King Charles who turned 75 today on November 14, unveiled a remarkable new venture to tackle food poverty and cut down on waste.
After dedicating over fifty years to advocating for environmental causes and endorsing a sustainable economy, the monarch is set to formally introduce the 'Coronation Food Project.' 
This initiative reflects his commitment to addressing hunger and aims to make a significant impact in combating food scarcity.

Charles penned an article for the Big Issue, a magazine typically vended by individuals experiencing homelessness, "Food need is as real and urgent a problem as food waste - and if a way could be found to bridge the gap between them, then it would address two problems in one."
It stated further, "It is my great hope that this Coronation Food Project will find practical ways to do just that - rescuing more surplus food, and distributing it to those who need it most."
Accompanied by Queen Camilla, Charles plans to dedicate his birthday to touring a surplus food distribution centre.
During his visit, he will engage with leading British supermarkets to explore how his initiative can effectively redirect surplus food from going to waste.
The project highlights that 14 million people in the UK confront food insecurity, exacerbated by the escalating cost of living, leading to a 38% surge in first-time food bank users in the year ending March 2023.
The monarch organized a celebratory gathering for entities and individuals sharing the 75-year milestone on Monday.
Additionally, a reception is scheduled for Tuesday to commend the contributions of nurses and midwives, a part of the commemorative activities for the 75th anniversary of the National Health Service.

For more Entertainment news, follow us on
Google News
and don't miss out on the latest updates!