Prince William, Kate Middleton celebrate King Charles on his 75th birthday
King Charles III will unveil the Coronation Food Project in honor of his 75th birthday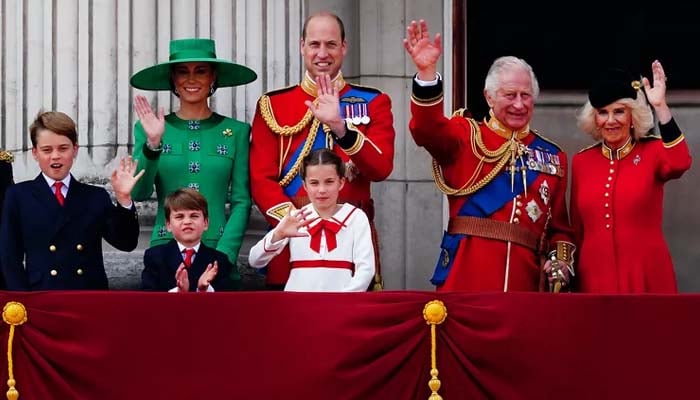 Prince William and Kate Middleton celebrated King Charles on his 75th birthday with heartfelt tribute.
The Duke and Duchess of Cambridge shared a collection of family photos, including a candid moment from a 2004 ski vacation in Klosters, Switzerland, where King Charles and Prince William shared a warm embrace.
The X post, adorned with birthday wishes, expressed the couple's joy in celebrating the King's 75th year. 
The images captured cherished memories, featuring a solo photo of King Charles during a ceremonial tree planting in France and a lively shot of the family on the balcony of Buckingham Palace during Trooping the Colour.
The inclusion of Prince Harry's absence in the ski trip photo fueled speculation about the timeline coinciding with his gap year. 
The tribute underscored the enduring bond between the Prince of Wales and the Duke of Cambridge, emphasizing the family's unity.
King Charles launch the Coronation Food Project on his 75th birthday:
In honor of his 75th birthday, King Charles III will unveil The Coronation Food Project, a pioneering initiative addressing food waste and promoting social good.
The program, set to operate across the UK, aims to bridge the gap between surplus food and those in need. 
King Charles and Queen Camilla will mark the occasion by visiting a food distribution center, highlighting ways to repurpose food waste. 

For more Entertainment news, follow us on
Google News
and don't miss out on the latest updates!