Will Smith quashes rumors of intimate act with Duane Martin, 'completely fabricated'
Will Smith's former assistance Bilaal recently claimed that the actor got laid with Duane Martin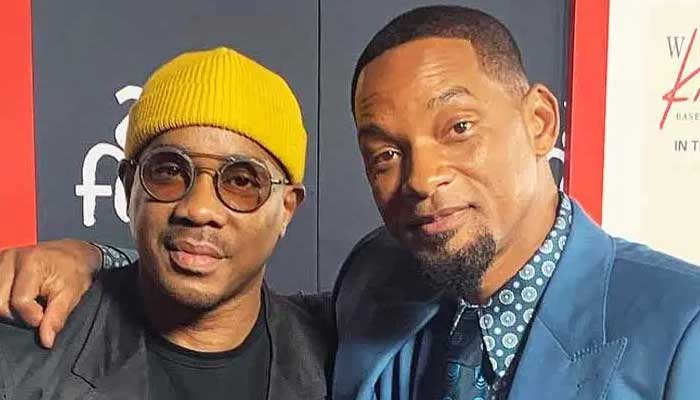 Will Smith's rep has come forward in his defense  after his longtime assistance and pal claimed that the actor got laid with his co-star Duane Martin.
As reported by TMZ, the rep on behalf of the Emancipation actor has quashed the false revelations made by Brother Bilaal in interview with Tasha K, claiming that he saw Will and Duane engaged in fornication.
Smith's team  denied the new allegation telling TMZ, "This story is completely fabricated and the claim is unequivocally false."
The source close to the situation also revealed that the Focus actor is  also considering to take a legal action against his former assistance for making up the false stories against him.

This clarification came shortly after Brother Bilaal interview with Tasha K made the headlines for his bombshell claims about the intimate moments of Smith and Duane.
Bilaal said, "I opened the door to Duane's dressing room and that's when I see Duane having explicit with Will." 
He further continued, "There was a couch and Will was bent over the couch and Duane was standing up killing him, murdering him. It was murder in there."

Prior to this,  the I Am Legend actor and his wife Jada Pinkett Smith created quite a buzz over the internet after Jada in an interview revealed that she and Smith have been separated since past 7 years. 
These claims were made a few days before The Red Table Talk host's memoir Worthy was released.
Although, the couple did not clarify Jada's revelations, Will Smith gave a heart touching speech for his wife at her memoir launch.

For more Entertainment news, follow us on
Google News
and don't miss out on the latest updates!