Prince Harry and Meghan keen on Sandringham Christmas, await King Charles' invitation
Harry and Meghan are open to accepting an offer to spend Christmas with the royal family at Sandringham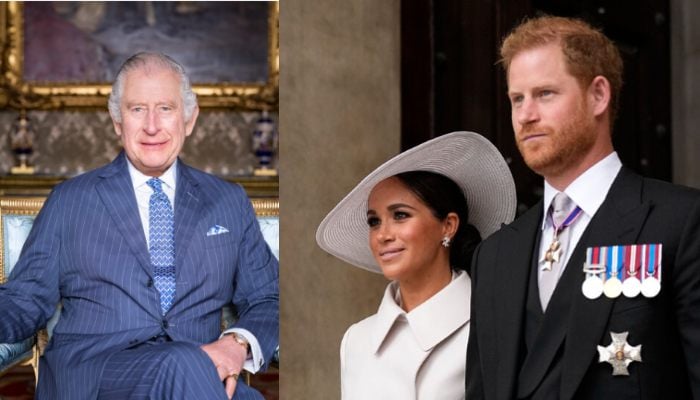 Prince Harry, Meghan Markle, and the royal family, a potential festive reunion is in the air.
Reports suggested that Harry and Meghan are open to accepting an offer to spend Christmas with the royal family at Sandringham.
However, the anticipated invitation has yet to materialize from King Charles.
According to insiders, the Duke and Duchess of Sussex are reportedly open to accepting an invitation to join King Charles and the rest of the Royal Family at Sandringham for Christmas.
Additionally, there are suggestions that the couple may need increased security measures for such an arrangement.
Insiders informed The Times that the discussion has the potential to be a pivotal moment in the challenging relationship between the Sussexes and the King.
The source told the newspaper, "I can't imagine the Sussexes would decline an invitation to spend time with His Majesty," adding, "As of yet, there have not been any invitations for the holidays."
The improvement in their relationship follows information shared with the Mail on Sunday, revealing King Charles' desire to "dedicate more time to being with his grandchildren."
A scheduled phone conversation between the King and his son is expected in the upcoming week.
It is pertinent to mention here that Prince Harry and Meghan Markle's most recent Christmas at Sandringham dates back to 2018.
Insiders with knowledge of the couple's situation indicated that, for any potential invitation to be feasible, there would be a requirement for increased security measures.
They further noted that lacking a residence in the UK, the Sussexes would need a formal invitation from either King Charles or Buckingham Palace to stay in a protected residence.

For more Entertainment news, follow us on
Google News
and don't miss out on the latest updates!