Katie Price's mother, Amy, reflects on challenges post life-saving transplant
Katie Price and Amy have been actively involved in raising awareness about pulmonary fibrosis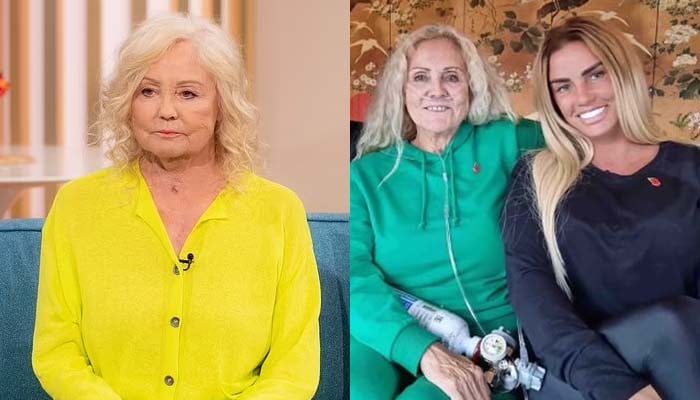 Katie Price's mother, Amy has shared a health update after undergoing a life-saving lung transplant last year. 
Diagnosed with pulmonary fibrosis in 2017, a terminal lung disease, Amy's recovery has been marked by "quite a few setbacks," as revealed in her recent statements to the DailyMail.
At 71, Amy's journey highlights the challenges of post-transplant recovery. 
She emphasized the slow but positive progress and the necessity of consistent exercise for her rehabilitation. 
Speaking on the hurdles faced after a lung transplant, she noted the tendency to avoid physical activity due to breathlessness, underlining the delicate balance between recovery and maintaining lung function.
Amy and Katie Price have been actively involved in raising awareness about pulmonary fibrosis. 
Earlier this year, they launched a campaign for Pulmonary Fibrosis Awareness Month, aiming to shed light on the disease's impact. 
Amy stressed the urgency of improving medical training for recognizing symptoms and distinguishing pulmonary fibrosis from other lung conditions.
The health update comes amid concerning statistics from Action for Pulmonary Fibrosis, revealing that a significant number of patients were unaware of their condition before hospital referral, indicating a communication gap with general practitioners.

For more Entertainment news, follow us on
Google News
and don't miss out on the latest updates!