'The Crown' props, costumes, and furniture up for grabs in special auction
Princess Diana's iconic items, the sapphire engagement ring, dress worn during her split from Prince Charles are included in auction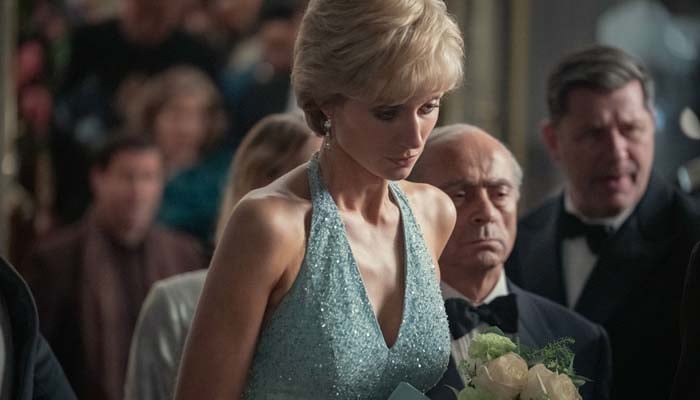 The Crown takes its final bow on Netflix, fans have the opportunity to own a piece of the royal drama's history through an exclusive auction.
Bonhams has announced The Crown Auction, featuring close to 450 props, furniture, and costumes from all six seasons of the hit series.
Divided into two parts, a live auction on February 7 in London will feature approximately 150 lots, with proceeds benefiting the Left Bank Pictures — The Crown Scholarship program at the National Film and Television School (NFTS) in the U.K.
Highlights of the auction include recreations of Princess Diana's iconic items, such as the sapphire engagement ring, the revenge dress worn during her split from Prince Charles, and the leopard swimsuit from a vacation episode.
Other royal regalia up for sale includes replicas of the Gold State Coach, coronation garments worn by Queen Elizabeth, ballgowns worn by a young Queen Elizabeth, and Princess Margaret's wedding dress.
Andy Harries, Chief Executive of Left Bank Pictures and Executive Producer of The Crown, emphasized the impact of the Left Bank Pictures — The Crown Scholarship program.
The scholarship, supported by auction proceeds, will benefit students at NFTS for the next 20 years.
Harries expressed excitement about investing in the next generation of film and TV talent, stating that the legacy of The Crown would provide significant financial support to students at NFTS over the coming decades. 
Watch 'The Crown' trailer:

For more Entertainment news, follow us on
Google News
and don't miss out on the latest updates!