Jared Leto laughs off Scott Disick look-alike comparisons: 'twins? lucky me'
Jared Leto expressed his surprise at Scott Disick comparisons, stating, 'Wow, twins? Lucky me. Thank you'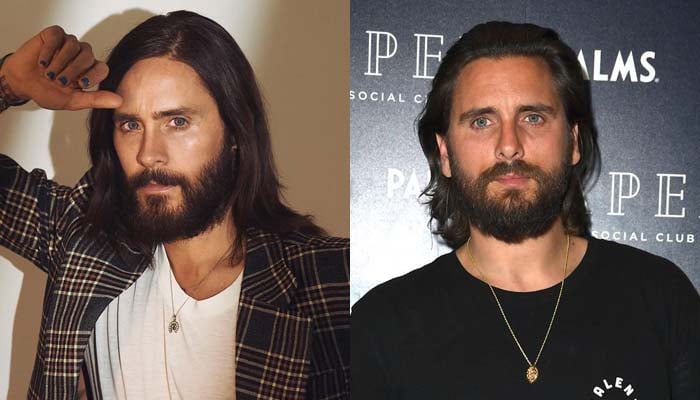 Jared Leto, the renowned Academy Award-winning actor and lead singer of Thirty Seconds to Mars, responded with amusement and gratitude to the ongoing comparisons between him and Scott Disick.
In a recent interview on Sirius XM TikTok Radio, Leto expressed his surprise at the suggestion, stating, "Wow, twins? Lucky me. Thank you."
Addressing the speculation that people who look alike may share DNA, Leto playfully considered the idea of being related to Disick, noting, "That would be nice because then I would have a rich relative. Because he's very wealthy, right? Yeah, that would be nice."
Leto also pondered the challenges of self-perception, acknowledging that it's difficult to see similarities when looking at oneself. 
He said, "I don't know. It's hard when you look at yourself. But they do say that people who look alike actually share a lot of DNA, sometimes. You know, if there's someone like, 'Oh my God, you look exactly like this guy,' you actually might be related somehow."
Although Leto and Disick, the reality TV star linked to Kardashian family have not yet encountered each other, the actor has been captured in the company of members of the Kardashian-Jenner family at various events.
The comparisons between Leto and Disick have gained traction on social media, prompting fans' curiosity about the potential for a familial connection between the two. 

For more Entertainment news, follow us on
Google News
and don't miss out on the latest updates!