Queen Camilla applauds journalists' crucial role at Foreign Press Association Awards
Queen Camilla celebrated 135th anniversary of the Foreign Press Association on Monday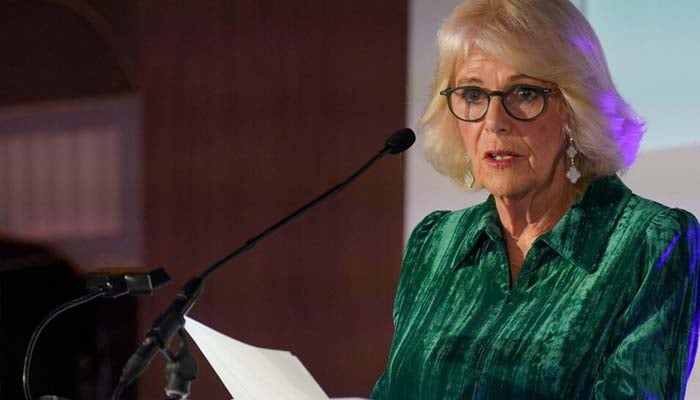 Queen Camilla has appreciated journalists for their crucial role in the society at the Foreign Press Association Awards.
The history of Foreign Press Association in London goes back to 1888s when renowned journalists from all across Europe came to London to cover the story of Jack the Ripper.
On Monday, Camilla attended the award ceremony and received the Honorary Membership of the Association. She also handed numerous awards to the winners including Environment Story of the Year, Young Journalist of the Year and Radio/Podcast of the Year.
Her Majesty began the monologue with, "Ladies and gentlemen, yours is an awe-inspiring responsibility: you question, debate and analyse and thus protect what is so easy for us to take for granted – true freedom of expression."
She added, "There are journalists in my family, and I have even been the subject of one or two stories myself over the years,'' she said. "I have also had the opportunity to visit a significant number of newsrooms and have seen how tough your work is. Particularly, if I dare say so, for women, who, despite the many hurdles they have faced, have been among the bravest reporters of all.''
The official page of the royal family also posted a snapshot series from the event on Tuesday.
In one snap, the Queen was delivering the speech, while in another she can be seen greeting attendees.
The caption of the post read, "This evening, The Queen gave the keynote speech at the Foreign Press Association Awards in London. @theforeignpressassociation is the oldest and largest association of foreign correspondents in the world. Founded in 1888 when journalists from across Europe arrived in London to cover the story of Jack the Ripper and decided to join forces to gain access to sources and news."

For more Entertainment news, follow us on
Google News
and don't miss out on the latest updates!