New Mexico considers roasted chile as official state aroma
Legislation recognizing roasted chile as the official aroma passed its first committee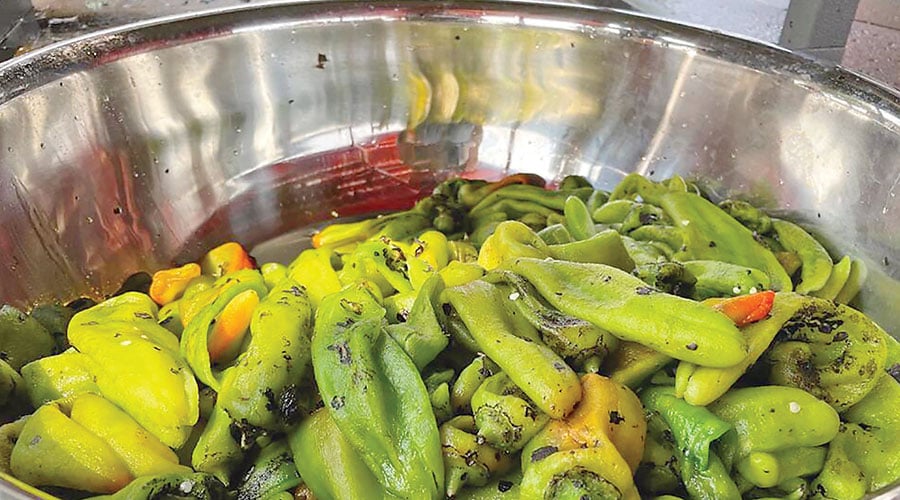 The sweet smell of green chile roasting on an open flame permeates New Mexico every fall, wafting from roadside stands and grocery store parking lots and inducing mouth-watering visions of culinary wonders. 
Now one state lawmaker says it's time for everyone to wake up and smell the chile. Sen. 
Bill Soules' visit with fifth grade students in his southern district sparked a conversation about the savory hot peppers and the potential for New Mexico to become the first state in the nation to proudly have an official state aroma, a proposal now being considered by lawmakers.
 "It's very unique to our state," the Las Cruces Democrat said of roasting chile. "I have tried to think of any other state that has a smell or aroma that is that distinctive statewide, and I can't think of any." 
Legislation recognizing roasted chile as the official aroma passed its first committee, and supporters say it's not likely to fire up much debate "Chile is in the hearts and on the plates of all New Mexicans, and the smell of fresh roasting green chile allows us to reminisce on a memory eating or enjoying our beloved signature crop. 
"We like to call that memory a person's 'chile story,' and each of us as New Mexicans have a chile story," said Travis Day, executive director of the New Mexico Chile Association. 
Officially recognizing the aroma could also pay off as another way to market New Mexico to visitors.

For more Entertainment news, follow us on
Google News
and don't miss out on the latest updates!