Interview: Huma Khawaja gears up for musical comeback with 'Malang'
Huma Khawaja, in her latest interview, said, "'Dil ki Lagi' has always been very close to my heart"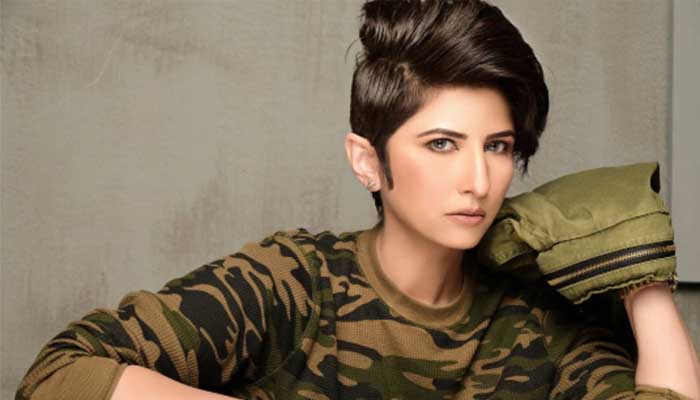 Singer Huma Khawaja was among the top musical sensations of the 90s. Her rendition of Nazia Hussain's classic and timeless hit, Dil Ki Lagi, remains vivid and fresh in the memories. 
Huma, who  began her musical career as the lead vocalist of Pakistan's first all-female band, Symphony, later established herself as a solo artist. 
The singer has been away from the music scene for a while due to her passion for flying. 
Though life took her in other directions, her love for music never wavered. She is now making her comeback to the music world with her latest single, Malang. 
In an exclusive conversation with MAG, she discussed her new song, her friendship with Hadiqa Kiyani and future aims to make significant contribution in the music scene. Huma Khawaja undoubtedly brought nostalgia flooding back for all those who grew up in the 90s listening to her heartfelt and emotive interpretations of popular numbers. 
Her voice is reminiscent of simpler times when music was purely about melody, harmony and heart. After many years, she has blessed her fans and music aficionados with a fresh track titled Malang, paying homage to her classical style. Huma Khawaja's return is a gift for music lovers and we're sure Malang will top the charts once again, just like Dil Ki Lagi did back in the 90s! 
Her music has brought joy and nostalgia, reminding us of the beautiful memories we created listening to her songs. The music world is brighter with her in it.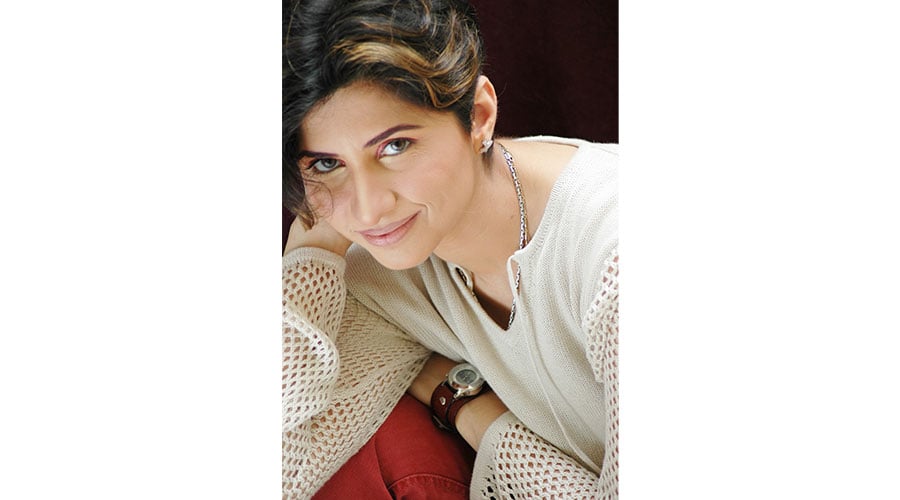 You have released a new song after a long hiatus. What kept you away from music for so long?
I have never been away from music. It has always been an integral part of my life. For quite some time, I was not producing mainstream music because of my job commitments. I have participated in jam sessions and concerts around the world and am now back in my homeland, ready to make a significant contribution to the music industry
The video of your latest song Malang has just come out and we loved the energy and the picturesque locations. How was the experience shooting it?
It was an amazing experience. My crew consisted mostly of youthful individuals and they were all so vibrant, vivacious, and delightful to collaborate with. The song is written and composed by Sultan Tahir. It is arranged and produced by Ali Mustafa. The video is directed by Maham Waqar and Danish.
Can you tell us a little more about your song, Malang?
Malang is all about me. It reflects my true personality. The music video chronicles the journey of a woman venturing out to discover life's possibilities after a painful heartbreak. 
She is self-assured and determined to forge her own path. As with all my songs, the lyrics convey a purpose and I have ensured the tune and beat complement the message perfectly.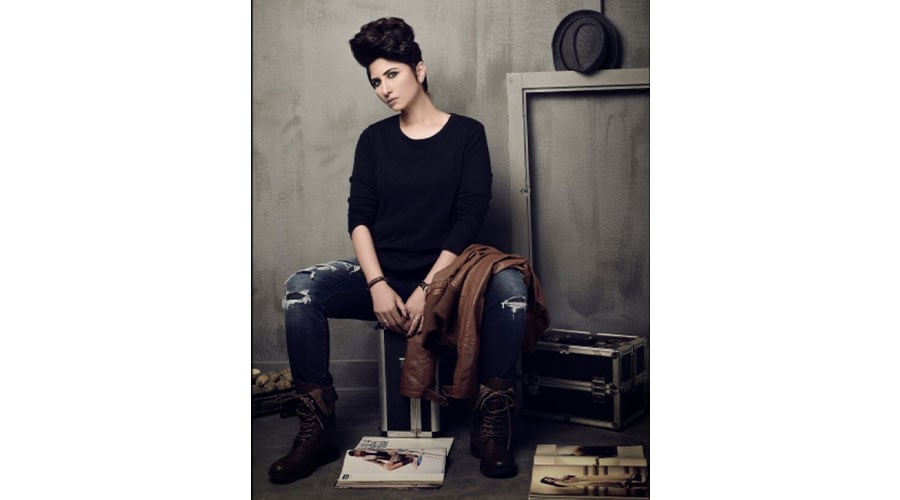 How would you describe the music that you typically create?
My songs are mostly pop, but to stay connected with my my roots, I like to sing in Urdu. In short, my music is all about fun, melody, and relaxation.
We all know that you enjoy a cordial relationship with your friend Hadiqa Kiyani. Tell us when and how this friendship started and what's one thing that keeps it growing till today.
Our friendship started nearly 24 years ago at a PTV show where we were both performing. We have profound love and respect for each other. We stood by each other through difficult times so I think that's made the bond indestructible.
Let me share an intriguing detail about Malang. You won't believe Hadiqa did my makeup for the song. Although we had a makeup artist Husnain for it. In the morning Hadiqa used to do my basic makeup and then he polished it with the finishing touches.
In a long career you have performed in concert several times - tell us about one incident that happened with you that you will never forget ever in your life.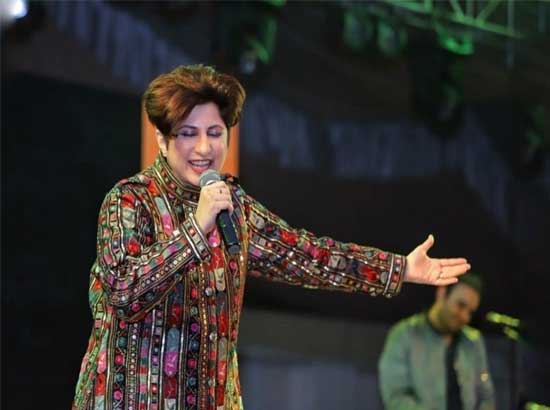 We were at a concert hosted by Indus Music and Mohib Mirza was hosting it. Back in the day, they used to play CDs during the music show and we had to perform on it. In the mid of my performance, the CD got stuck and went into repeat mode. It was an awkward situation and I didn't know how to handle it. However, Mohib came to the rescue and apologized on everyone's behalf, explaining that technical issues can arise anywhere without warning.
If you have to describe your musical journey - what is the one song that describes it perfectly?
Dil ki Lagi has always been very close to my heart. When I sang it, Nazia Hussain's songs were considered quite underrated. However, after my rendition of the song, it was all the rage. There is one line in the song that perfectly describes the funda of my life. It says Jissay Humsay Milna Gawaara Nahin Hai Hum Say Mila Na Karay.
What's the best piece of advice another musician ever gave you?
Once I was chatting with Abrar ul Haq before a show in Dubai, and I told him that I felt anxious whenever I had to perform on the stage. On it he said something really profound. He said that feeling nervous before performing shows your dedication to your craft - it means you're not over-confident and you take your job seriously. It's still so inspiring to me!
How do you see the music scene in Pakistan in current times?
The advancement of technology has been a major game-changer in the music industry of Pakistan. Previously, resources were limited and musicians had to invest their own money to produce music. 
However, now, with the emergence of platforms such as Coke Studio, Kashmir Beats, and Nescafe Basement, music has become a highly lucrative profession in Pakistan.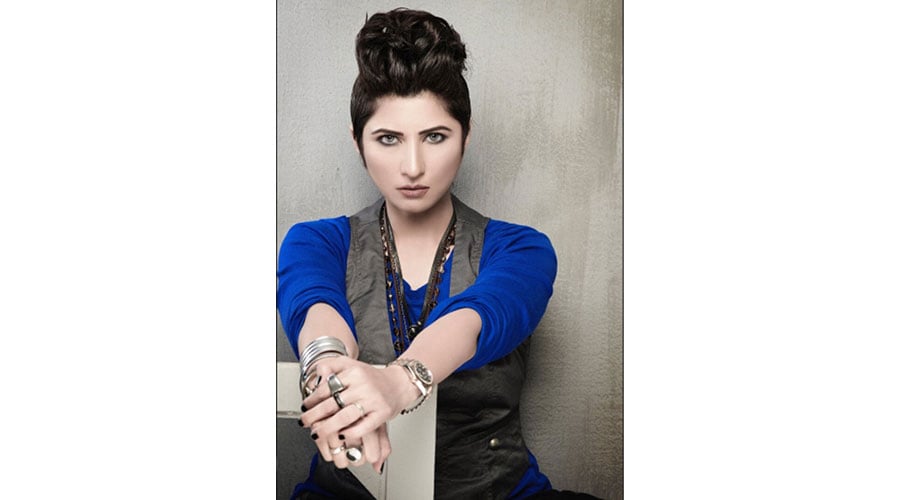 Social media has been extremely beneficial for musicians as well. Through a single click of a mouse, an artist can gain immense exposure and build a name for themselves – take Kaifi Khalil for example; he is the biggest music sensation of recent times primarily due to his extensive use of social media. All in all, the rise of technology has improved the prospects for musicians significantly in comparison to the past.
The pandemic has changed everyone's lives. In what way it leaves an impact on your life?
The pandemic has had a significant impact on my life, as I have had to give up my passion for flying due to downsizing. Instead of becoming depressed, I chose to focus on music which has helped me find positivity in the situation.
What advice would you give to aspiring singers?
Never be afraid to showcase your singing abilities if you believe you have them, but make sure your content is trustworthy. Focus on the melody and lyrics because they are the foundation of every song.

For more Entertainment news, follow us on
Google News
and don't miss out on the latest updates!