BTS Jungkook on performing as solo artist: 'I feel more pressure'
BTS Jungkook talked about the pressure of performing as a solo artist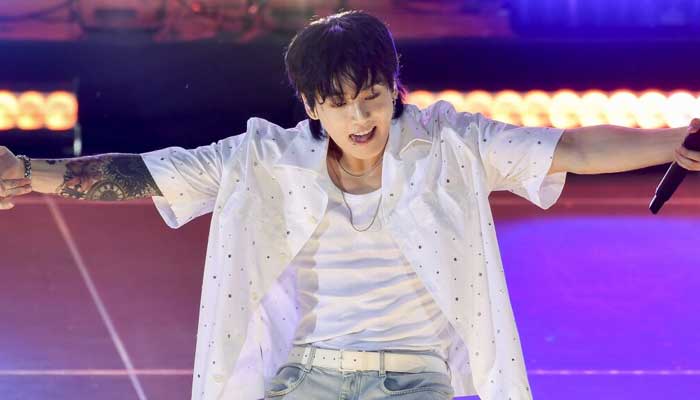 BTS icon Jungkook has revealed that he feels "more pressure" when performing solo than in a group.
The 25-year-old singer, in his recent interview with Weverse magazine, opened up about the pressure of performing as a solo artist.
"I feel more pressure now than when I'm with the group," BTS youngest star admitted.
"But I think the way I come to terms with that has changed a bit seeing as my personality has changed so much. What made it change like that? Maybe it was just time?," he continued.
In the same interview, when Jungkook asked if he better understood why ARMYs love him, he replied: "When I look at myself, I honestly can't tell. I'm not someone with very high self-esteem. Why am I so popular? Is it just because they like my voice? Or maybe the way I dance? I still can't figure it out—about why I'm loved by all these people."
"But, you know, ARMY appreciates me. I might not know why all those people love me but I always remember they appreciate me. So I started to think, What's the point of all those people appreciating and supporting me if I don't have confidence? I think that's why I've been changing a bit. Even though I'm still not quite sure," the Dreamers singer added.

For more Entertainment news, follow us on
Google News
and don't miss out on the latest updates!