Review: Tom Cruise sets the bar high yet again with 'Mission: Impossible - Dead Reckoning'
'Mission: Impossible - Dead Reckoning' cast includes Tom Cruise, Hayley Atwell, Ving Rhames, Simon Pegg and Rebecca Ferguson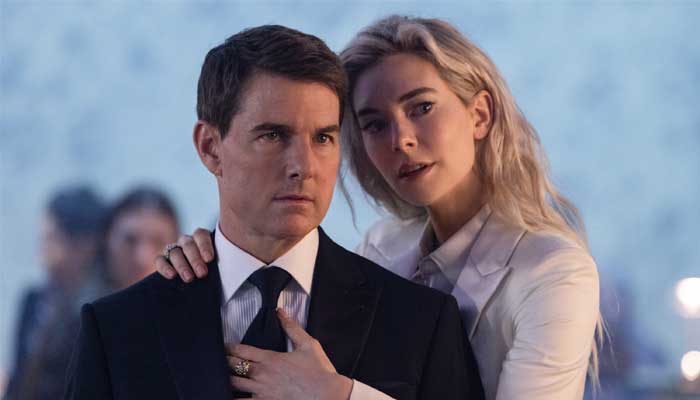 Tom Cruise is the ultimate 'Hollywood saviour' as he has managed to pull crowds to the theatres with his latest released film, Mission: Impossible -- Dead Reckoning Part One.
With high-octane action sequences and self-performed dangerous stunts,  Cruise's irreplaceable Ethan Hunt finds himself up against a mysterious and invisible enemy with the potential to wreak disaster on mankind. 
Directed by Christopher McQuarrie, Dead Reckoning Part One is just another example of how well-matched the filmmaker and star are, exploring the globe together in search of greater thrills while encouraging one another with kamikaze nerve. 
Following on from Fallout's fallout, Ethan Hunt must now pick up the pieces and assess the value of the entire Mission fiasco. 
A sprawling cat and mouse game with some clever twists on the series' tropes begins with a truly evil A.I. foe destroying the world's infrastructure and all manner of annoying good guys and bad guys on Ethan's tail. 
One particularly delightful early airport sequence combines naughty digital face-mapping with the usual latex-mask shenanigans. 
And this is McQuarrie's most tactile Mission to yet. You feel like you're continuously being hit during the intense chase in the small Fiat since you're so frightfully near to the action. 
Every set piece is enjoyable, despite the occasional, niggling feeling of deja vu. The same might be said of Gabriel, played by Esai Morales, who serves as the movie's flesh-and-blood antagonist and serves as the human counterpart to the threat posed by more abstract A.I. Gabriel is a good but not particularly memorable character – certainly not as memorable as Fallout's bastard with the reloading fist played by Henry Cavill.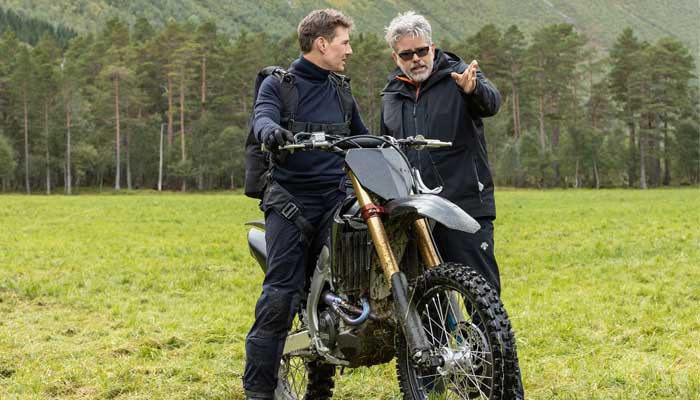 However, Fallout is the gold standard. And when Dead Reckoning Part One rushes into its third act, everything picks up, the stakes increasing deadlier and the tension getting tighter. 
Mission: Impossible 7 once again demonstrates that mindless, humourless or foolish action pictures aren't necessary for these kinds of films. 
This saga – like its star – seems destined to continue for another 27 years and seven films, hardly pausing to catch its breath. Cruise will continue until he is simply physically unable to do it. which is probably around 110 by his standards. Good. Bring them on. 
This one is a never-endingly exciting, relentlessly propelling beast that makes you nervous right away. Even the more subdued, conversational sequences make you uneasy. Once more, Mission accomplished.

For more Entertainment news, follow us on
Google News
and don't miss out on the latest updates!