Michael Jackson daughter Paris Jackson gets back at online trolls: 'just young and haggard'
Michael Jackson daughter Paris Jackson has responded to the age shaming trolls she received for her recent appearance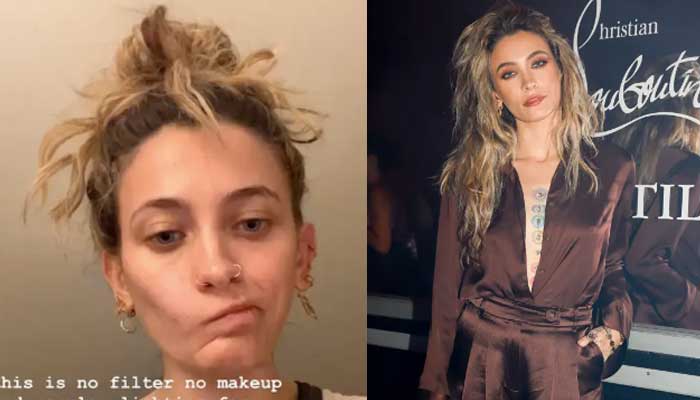 Michael Jackson's daughter Paris Jackson has addressed the online backlash and age shaming comments she received after her most recent appearance.
Taking to her Instagram account on Friday, the 25-year-old model clapped back at the online backlash she received for her glam look at the Christian Louboutin 'Rouge Stiletto' Beauty Event during Paris Fashion Week.
In the caption of her Instagram video, Paris expressed her feelings on the unnecessary hate and  negativity she was attacked by, only because of the look she carried on the mega fashion event.
"This is no filter, no makeup and regular lighting for the people that wrote really expletive comments about how old and haggard I look in my last video, I am literally 25. Just young and haggard, thank you very much," she wrote.

This is not the first time Paris has opened up about how she has addressed online hate and backlash. 
Previously in August, the singer shared a video message on her account sharing how people used to send her hate messages and life threats, only for not wishing his late father Michael Jackson on his birthday.
In a video message Paris shared for the Smooth Criminal singer, she dished details on how she deals with the online trolling and bullying.

She confessed, "There have been times where I don't post anything for my dad's birthday, and people lose their expletive minds. They tell me to kill myself."
Paris added, "and they're basically measuring my love for my own father based off of what I post on Instagram."
The daughter of King of Pop also revealed that  her father used to hate if anybody acknowledged his birthday.
"He actually didn't want us to even know when his birthday was because he didn't want us to throw a party," she said.

For more Entertainment news, follow us on
Google News
and don't miss out on the latest updates!