Gordon Ramsay takes grilled cheese to supercar levels with creative recipe
Gordon Ramsay has responded to trolls who criticized his "ultimate grilled cheese" dish by creating a twisted version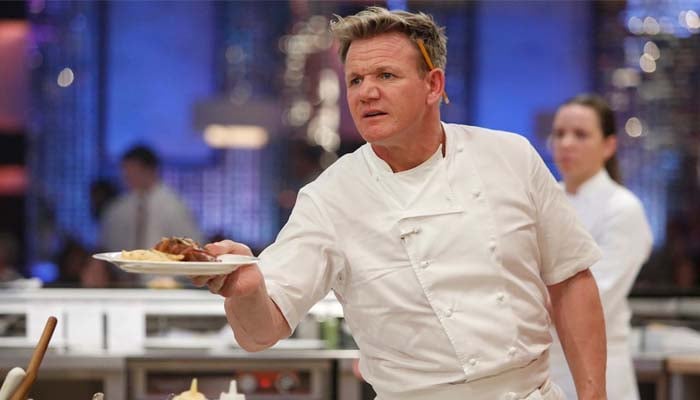 British celebrity chef Gordon Ramsay has debuted a new recipe for "grilled cheese like no other" in response to harsh criticism from fans of his "ultimate grilled cheese" recipe.
Three years after the grilled cheese sandwich he'd created in Tasmania for his Ramsay Around the World series on YouTube was mocked, the 56-year-old posted a remorse video on TikTok on August 6.
As his lunch was being mounted on the engine of the supercar, the Master Chef judge gave his dish a radical twist while he drove about in it.
A beautiful Aston Martin sports vehicle in midnight blue color was seen on video. "All right, dive in!" Before placing cheese slices between two pieces of toasted bread and covering the sandwich with aluminum foil, Gordon said.
Taking to TikTok, Gordon addressed the viewers, saying, "Last time I made a grilled cheese, you guys absolutely pummeled me. So I'd like to redeem myself and give you a grilled cheese like no other."
He explained in the video, he'd be doing things a little differently. "I have an oven that is slightly more powerful. It comes in the shape of something unique."
Gordon continued, "I think it's the sexiest oven you've ever seen in your entire life."
He added to indicate, "It's a V12. It is a 1,200-horsepower engine, 6.2 liters. And I'm gonna show you how to grill cheese like no freaking other."

For more Entertainment news, follow us on
Google News
and don't miss out on the latest updates!