Hayden Panettiere shares the inspiration behind her pink hair
Hayden Panettiere changed her signature blonde locks for a pastel pink 'do in September, 2023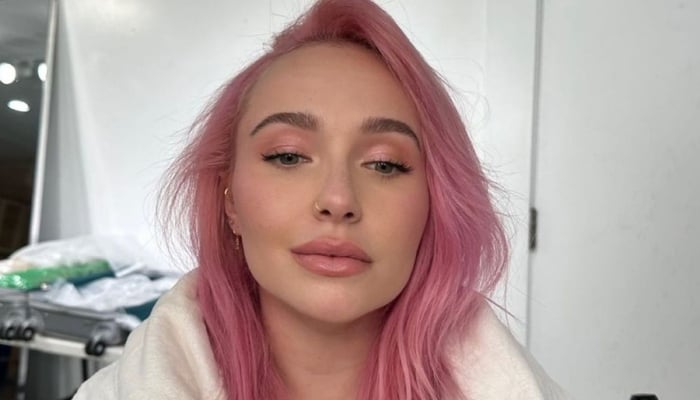 Hayden Panettiere shared the inspiration behind her pink hair, revealing that having an open schedule during the Hollywood strikes allowed her to experiment with her look.
In September, the  Wrong Song singer surprised fans by trading her usual blonde hair for a vibrant pastel pink, initially leaving it uncertain if the change was temporary.
In a new interview for IRK Magazine this month, Panettiere explained that having an open schedule during the Hollywood strikes gave her the opportunity to experiment with her look in ways she hadn't been able to before.
She told, "I've had pink hair before, and I loved it! I've been begging my team to let me dye it for a while now, and given what I had on my slate with work and photo shoots, I wasn't able to."
"Then the strike hit, so I thought… why not!? I'm not filming anything right now, and it's an opportunity to do what I want with it and be creative differently," the 34-year-old actress continued.
When Hayden Panettiere first revealed her pink hair on Instagram with a selfie, it wasn't clear if the color change was just temporary, especially since the photo seemed to be taken in a studio.
She captioned the post, "Pink hair don't care!," while adding hashtags #photoshoot #pinkhair #glamteam.
The Telescope singer on the other hand, has stuck with the pink since then. She even added a splash of green to the roots to make it stand out even more.
In September, she joked on Instagram, saying "Love my new watermelon vibes up top!" as she shared two photos of her new look.

For more Entertainment news, follow us on
Google News
and don't miss out on the latest updates!