Interview: Raeed Muhammad Alam spills beans on his 'annoying habit' and more
'Farq' actor, Raeed Muhammad Alam is not only a gifted actor and a model but also a talented director
Raeed Muhammad Alam has entertained us in a plethora of roles he has essayed on the small screen. 
A business graduate from a reputed university, Alam found his interest in modeling back in 2010. His first showbiz gig was with ace director Saqib Malik - it was a Sony Ericsson commercial. 
Later, he assisted him for seven years to get in-hand training in working behind the camera. He also directed music videos including Teri Yaad and one for Persian singer Shadi. 
In 2018, he started his own production house called DNA Film. The actor has currently seen in Geo's new drama serial Farq. The gifted actor joins MAG for a fun rapid-fire. 
Here are 60 seconds from his life: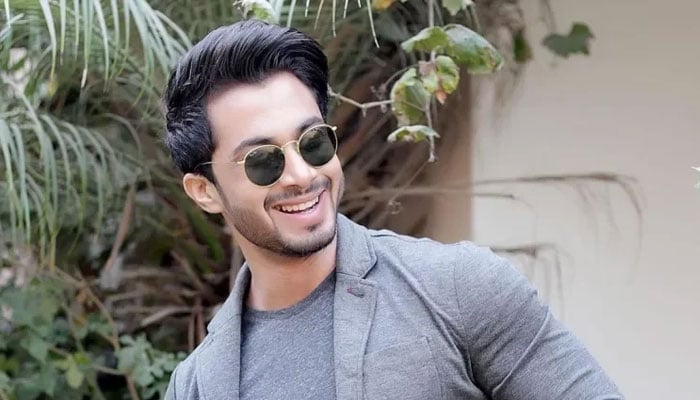 How would you describe yourself in 5 words?
Focused, hardworking, trustworthy, talented and creative.
What makes you smile and what scares you the most?
It makes me happy when I am able to help someone in anyway.
What do you like doing in your spare time?
Self grooming.
Would you date a fan?
No
What would you change your name to?
I like to stick to my name – I think it's already very unique.
Who is the messiest person you know?
I don't want to quote any name here warna baat kharab ho jaye ge.
What's the most interesting thing you've read or seen this week?
I can't remember anything specific right now.
What would you like remembered about you?
I would like to remember as a kind hearted helpful individual.
What's your annoying habit?
I easily trust people and often get betrayed – I want to change this annoying habit.
Life for you is …?
Sacrifice
Social Media is….?
It has become an easy tool to build or sabotage anyone's image and career.

For more Entertainment news, follow us on
Google News
and don't miss out on the latest updates!