Qatar World Cup singer Maluma storms out over 'whitewashing' accusations
Qatar World Cup anthem singer Maluma left an interview in the middle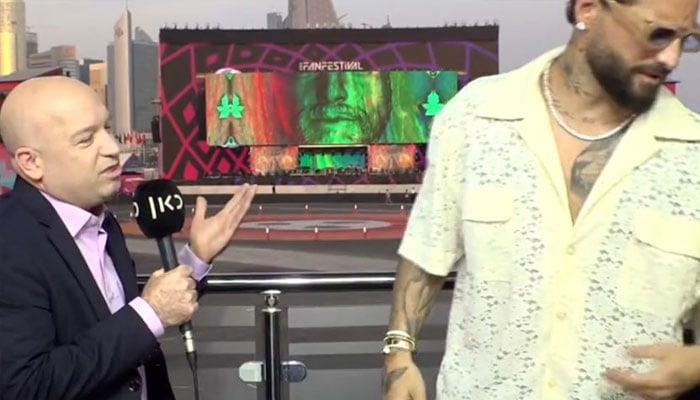 2022 Qatar World Cup anthem singer Maluma left an interview in the middle after he was accused of "whitewashing".
Maluma made waves earlier this week as he unveiled the official soundtrack of the tournament - Tukoh Taka, in collaboration with Nicki Minaj and Myriam Fares.
During an interview with Israel's KAN News, Maluma was quizzed about the moral quandaries around being involved in the World Cup.
"Yeah but it's something I can't resolve," Maluma responded. "I just came here to enjoy life, enjoy soccer and the party of soccer.
"It's not something that I actually have to be involved with. I'm here enjoying my music and the beautiful life, playing soccer too," he added.
However, he was pressed if he was played a part in "whitewashing" Qatar's human rights record to which Maluma looked fumed as he turned to a director and asked: "Do I have to answer that question?"
Calling the interview "rude", Maluma stormed out of the interview.

For more Entertainment news, follow us on
Google News
and don't miss out on the latest updates!