Three girls allegedly harassed minor for refusing to drink alcohol
Umaima Mailk, Jannat Malik ganged up against Aleeha Imran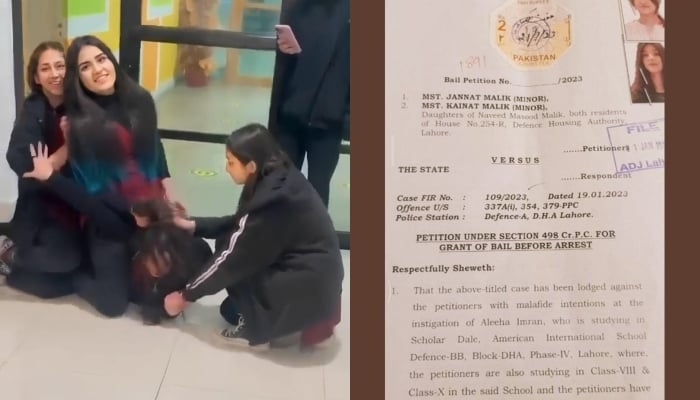 Reported yesterday, an international school named Scarsdale School reported in Lahore witnessed an incident where three girls were seen harassing and physically abusing a minor for refusing to drink alcohol. The video went viral causing a national outrage.
The video shows a girl helplessly trying to break free as a group of female students' torture her, while the incident is being taped by a male student who laughs and asks the attackers to smile for the camera. Umaima Malik, Jannat Malik and Noor Rehman ganged up against Aleeha Imran when she informed her family about illegal activities of her classmates.
An FIR was filed immediately by Aleeha's family but as per reports, they have been released on interim bail until 30th January. 
Twitter was flooded with enraged tweets and many slammed the school management for their lack of security and monitoring. 

For more Entertainment news, follow us on
Google News
and don't miss out on the latest updates!