Alia Bhatt blasts paparazzi for invanding her privacy
Alia Bhatt slams paparazzi for 'invasion of privacy'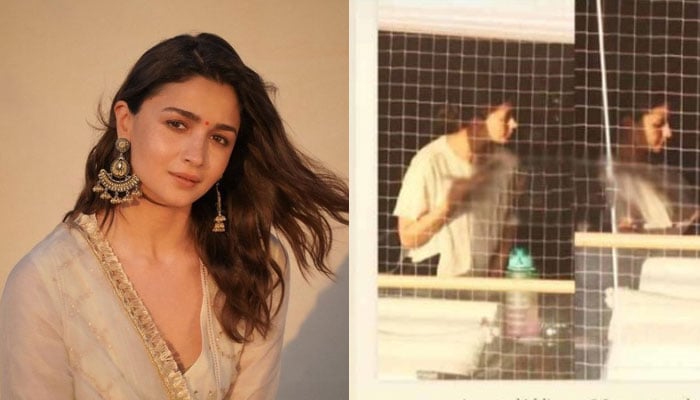 Alia Bhatt has slammed the paparazzi for clicking her photos at her home and said that it is an 'invasion of privacy'.

The Student of the Year actress took to her Instagram account and shared photos of her which were taken by someone from the building next to hers.
In the pictures, Alia can be seen peeping outside her home balcony and seeing two photographers  taking secret photos of her from the neighboring building.
While tagging the Mumbai Police in the post, the 29-year-old actress wrote: "Are you kidding me? I was at my house, having a perfectly normal afternoon, sitting in my living room when I felt something watching over me."
"I looked up and saw two men on the terrace of the neighboring building with a camera right at me. In what world is this okay and is this allowed? This is a gross invasion of someone's privacy. There's a line that you must not cross, and it is safe to say that all lines were crossed today," she continued.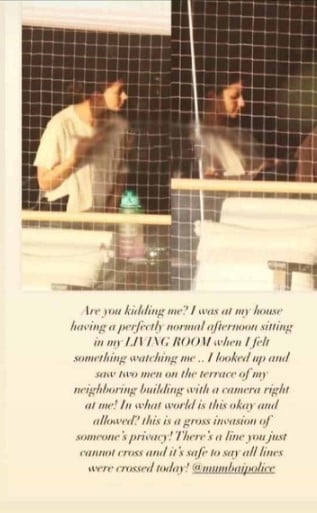 For more Entertainment news, follow us on
Google News
and don't miss out on the latest updates!