Kubra Khan 'passed out' while filming 'Sinf-e-Aahan'
Kubra Khan relates rigorous Cadet training schedules in drama 'Sinf-e-Aahan'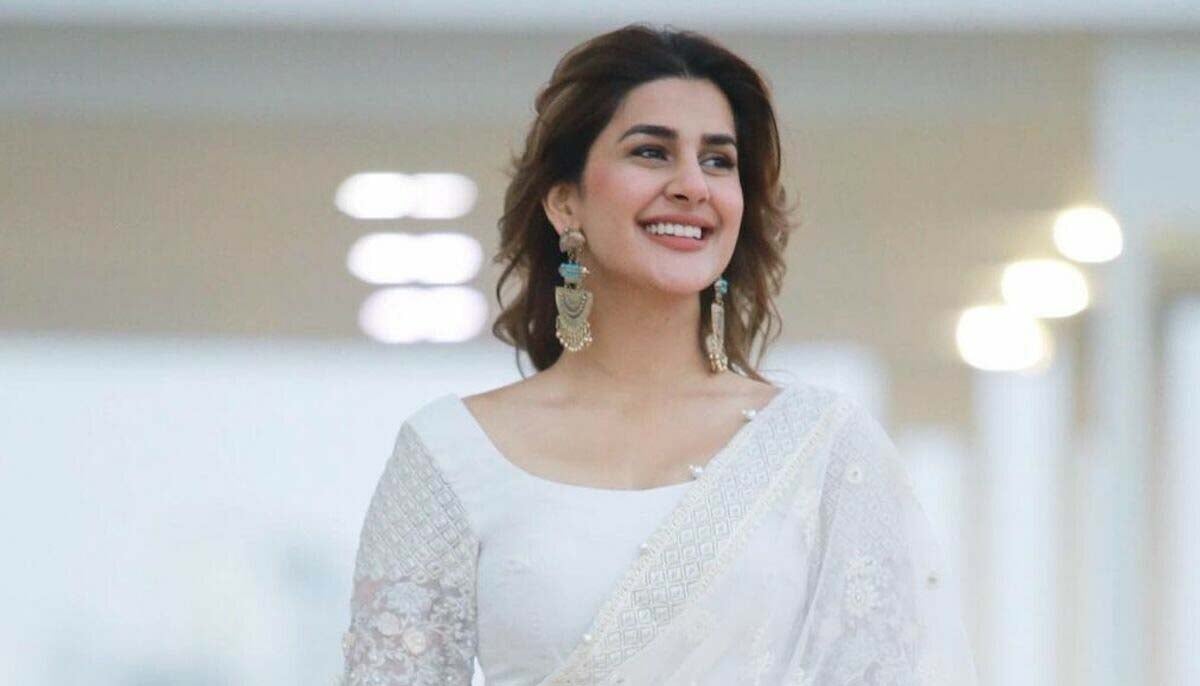 Kubra Khan reflected on her experience working in Sinf-e-Aahan!
The Hum Kahan Kay Sachay Thay actress appeared at a chat with a private news channel where she revealed some shocking details of the shoot.
"I was actually not expecting Sinf-e-Aahan because there was a time when I had gained a certain amount of weight, and the girls in the show, they had to be really fit to go to Army [for the cadet training], and I was quite out of shape," said Kubra.
"It was merely 3-second footage in the final cut, where we had to go through a tunnel during an obstacle course. When the director said 'action', I got into it but my G3 got stuck with a cylinder, and I'm extremely claustrophobic, so as soon as I got out of it – first among all – I passed out."
Kubra contracted COVOD-19 while undergoing Cadet training but got only a four-day isolation break.
"The first day I flew back after COVID, it was a parade shoot and I passed out again."
To note, the drama is based  on a story of seven young girls  from diverse backgrounds  who ditched their homes for  a cause-to save the country. 
Sajal Aly, Ramsha Khan, Syra Yousuf, Yumna Zaidi,  Yehali Tashiya Kalidasa and the pawri girl Dananeer Mobeen   played lead roles. 

For more Entertainment news, follow us on
Google News
and don't miss out on the latest updates!