BTS Jungkook shares details about his 'rainy day fight' with bandmate Jimin
BTS member Jungkook talks about his fight with Jimin in the early days of his career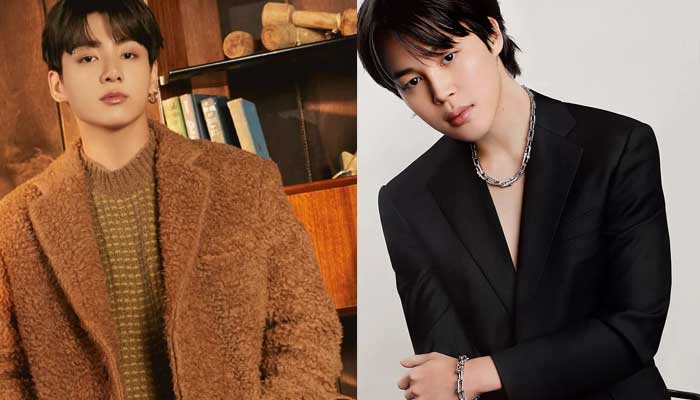 BTS star Jungkook shared details about his "rainy day fight" with bandmate Jimin.
On Monday, the singer took to Weverse to interact with ARMY and talked about his fight with Jimin in the early days of his career.
He said: "When we were trainees, personally I felt like I didn't really go through puberty but I was young. Because of the way I spoke, I don't remember it when I was younger but it was to the point where our Hobi hyung who is like an angel got mad, and the hyungs were talking to me about my tone."

He further said: "Jimin pulled me to the side to talk to me and because I also have my pride and thought I was right in some parts so Jimin was like 'I'm not gonna care for you anymore' and then left. Then I also left."
"Then we were supposed to go into the dorm right away but I just thoughtlessly walked around and don't know how far I walked and I'm not great with directions so I wasn't sure where I ended up," BTS member continued.
The 25-year-old singer revealed: "This situation was sad and I felt unfair and was crying and was like, 'Should I call Jimin?' But then I was like, 'No why should I?' and ended the call. I repeated that again and then called him and then he was like, 'What are you doing right now? Where are you? What are you talking about?'"
"While talking like this I usually get tearful so I was like, 'I don't know where I am' and he was like 'What do you see around you' and I was like 'It's okay I'll take a taxi' and then it started raining and when I got back to the dorm and he was waiting outside and I was crying," the Dreamers singer added.
Jungkook concluded: "Then we went to the rooftop and was talking. I told him I'm sorry and would do better. He was crying too but we hugged happily and then went inside. My eyes were really swollen the next day."

For more Entertainment news, follow us on
Google News
and don't miss out on the latest updates!