Couple gets engaged in fifth grade classroom where they first met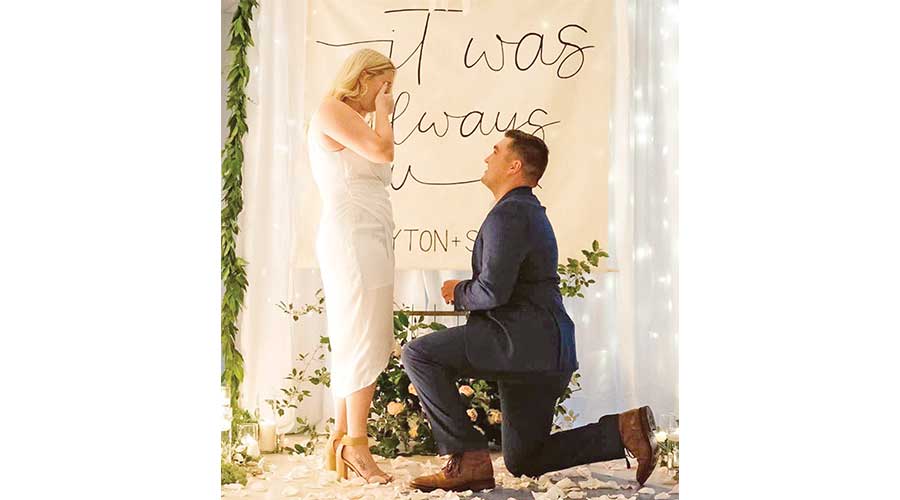 Simon Jenkins and Peyton Wynn were just 11 years old when their love story began in a fifth grade classroom in Alabama. 10 years later, the couple, now 21, got engaged in the same exact spot. Wynn tells PEOPLE she was expecting the couple to celebrate their 10-year anniversary on June 16 with a dinner date. Instead, she found herself back at Johnson Elementary School in Pinson. "Little did I know we were actually going to the place it all started, and I finally got to say yes to the love of my life," she says. "It was like something out of a dream." Wynn tells PEOPLE she knew there was "something special" about Jenkins shortly after they met. Jenkins was also quickly smitten. "When I first set eyes on Peyton in elementary school, I felt my heart beat a little faster," he told NBC affiliate WVTM-TV. In eighth grade, Jenkins told the outlet "it started to hit me" that Wynn "could be the one." Sure enough, the couple remained together, celebrating their 10th anniversary shortly after they both turned 21. Knowing her son was looking for a special way to propose, Jenkins' mother, an event planner, offered to help however she could, according to WVTM-TV. Wynn tells PEOPLE the couple is planning to tie the knot in Fall 2023.

For more Entertainment news, follow us on
Google News
and don't miss out on the latest updates!