2,000-year-old Roman-era Sarcophagus uncovered in Gaza
90 individual and mass graves have been found at the site in Gaza Strip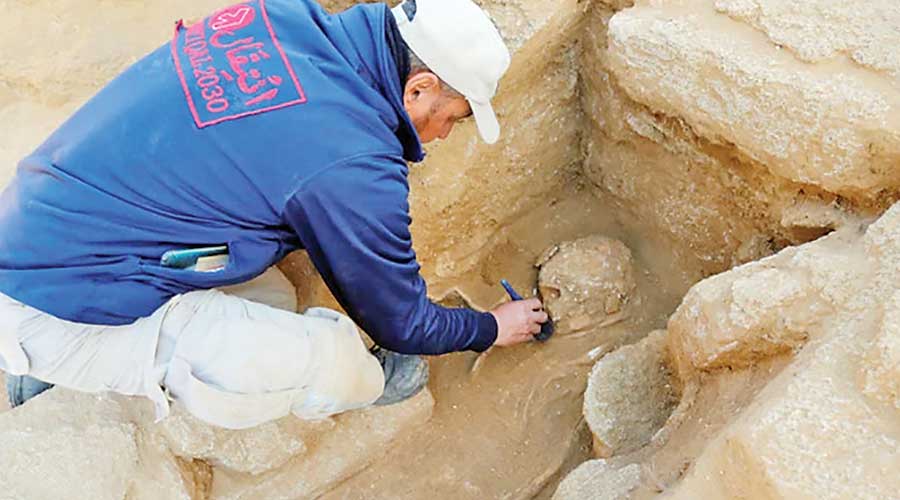 A Roman-era sarcophagus, likely to have belonged to a prominent individual, was uncovered at the site of a 2,000-year-old Roman cemetery discovered last year in the northern Gaza Strip, the territory's antiquities ministry said on Tuesday. 
So far 90 individual and mass graves have been found at the site, which is being supervised by a French team of experts and which was uncovered last year by construction workers on an Egyptian-funded housing project. 
The ministry said in a statement it believed the sarcophagus, made from lead, belonged to a high-profile figure from the era, but added it had not yet been opened. 
It had been put in a protective wooden container and would be subject to further study by Palestinian and international expert teams.

For more Entertainment news, follow us on
Google News
and don't miss out on the latest updates!