Interview: 'Tere Bin director Siraj ul Haq opens up on making the blockbuster hit drama
'Tere Bin director Siraj ul Haq speaks of his amazing experience of working with Wahaj Ali and Yumna Zaidi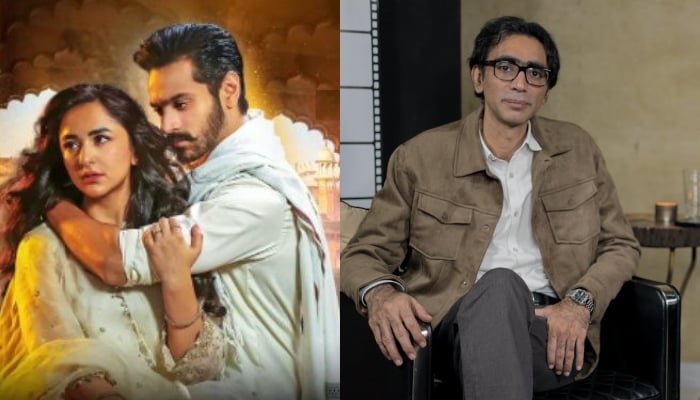 Geo Television drama serial, Tere Bin has reached a new pinnacle of success with a tremendous response on social media. 
The Yumna Zaidi and Wahaj Ali starring drama's first three episodes were on the top 3 trends on YouTube and each episode consistently completed over one million views within just an hour of its upload on the platform. 
The mind-blowing chemistry of Yumna and Wahaj, the larger-than-life sets, hyper-modern and glitzy treatment and highly engaging content all have increased its appeal among the masses. 
The immense popularity of Tere Bin tends us to talk to the maverick behind the lens who has created a picturesque world for us through his visionary approach in drama. He is none other than the superbly talented director, Siraj-ul-Haq. Starting his career as assistant director at Combine Production, Siraj-ul-Haq is now considered one of the finest directors of current times in Pakistan. 
His love for literature reflects in his work as he masters the art of giving life to a fantasy world with his splendid treatment of everyday stories.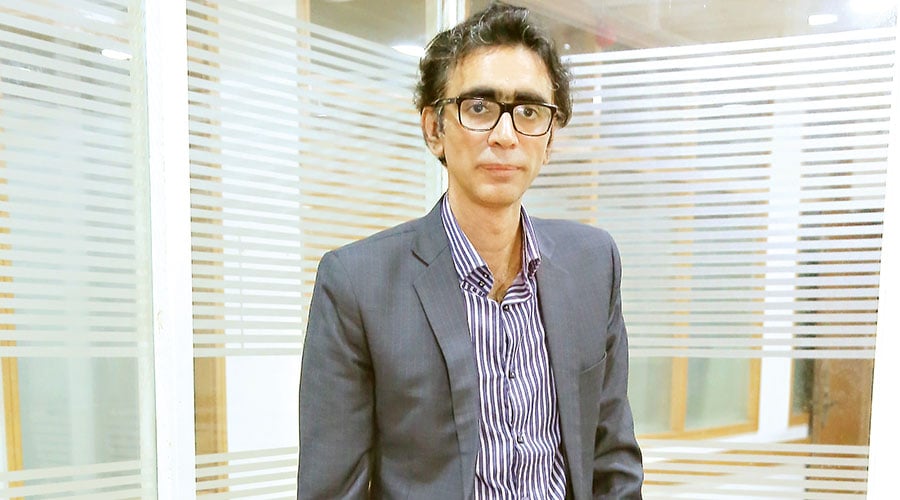 What was the most appealing thing for you in Tere Bin's script?
Whenever I get any script to read, the first thing I notice in it is the fresh voice. When Nooran Makhdoom's script was offered to me I found it original and relevant. The conflict between the lead characters was interesting to depict on the screen. 
As I belong to Hyderabad, I could relate to Nooran's experience at every level. The moment I read the script I got its tone. The familiarity with the characters' cultural connotations and behavior further made the process easier for me.
Wahaj Ali has been receiving a lot of praise for Murtasim's character. What was your vision when you cast him?
This young man is truly gifted. He steps outside of his comfort zone to portray unconventional roles, such as the one he played in the drama Jo Bichar Gaye on Geo. I have worked with him in Fitoor and I was impressed with the way he gets into the skin of the character. 
He becomes so invested in the process that it becomes a part of his personality for a time being. Before starting the shoot, we had multiple meetings where we talked about his attire, appearance, and the entire tone of the drama. I admire him for his great acting capabilities.
Yumna Zaidi and you have collaborated on three distinct projects. Why did you choose her for this drama?
Yumna is a natural, intelligent, and spontaneous performer. She exactly knows what she wants to do and how to go about it. Our combination has consistently worked. She knows in and out of her character and acts accordingly. I felt Yumna would be a good fit for Meerab's role as I read the description of it. When we arrived at the sets, the magic began. 
As Yumna and Wahaj are both perfectionists and want their performances to come across as naturally as possible, their sequences used to take up most of our time on the sets. As we had depicted a special love-and-hate relationship between them, their sequences required subtle intimacy and chemistry, and to bring out the proper expressions, we kept doing it till we had the desired outcome. Being a director, I always leave the stage open for my artists and let them flow in the creative process until eventually, magic happens.
Bushra Ansari plays a significant part in the drama.  Maa Begum is more than simply a fictional figure; in reality, she represents a powerful system that I experienced throughout my childhood while growing up in rural Sindh. People in such a society seek the opinion of their head or panchayat in daily affairs and believe them to be superior to the law.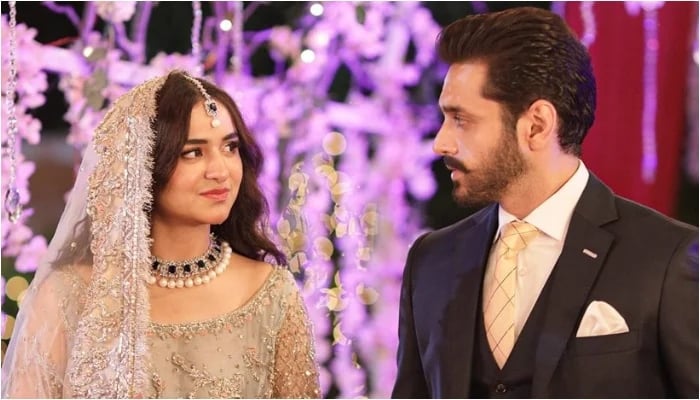 If you carefully re-watch the sequence where Maa Begum hands Meerab the keys, you will see that it is not what you are referring to. Her body language tells a different story. As an affectionate mother, she doesn't want to hurt her son so she gives Meerab keys, but deep inside she knows that her daughter-in-law is too young to handle such a big responsibility of a sole decision maker. As the story progresses you will find the consequences of that power shift.
The locations you have used in the drama are surreal and go well with your story. What was in your mind when you did recce for it?
You will be surprised to know that all the outdoor locations we have used in drama are in Karachi - from lush green fields in Malir to breathtaking haveli. I knew that my story belonged to a rural region so I chose locations that made my characters believable. Wahaj's debut scene in drama was shot in an open green field, which helped in creating his precise image in the viewer's mind.
Although Tere Bin has received a lot of praise, several drama critics have pointed out continuity problems and other flaws in the production. Would you like to comment on it?
As we are human, there is a chance that we will make mistakes in our work. Technical glitches do occur when you are aiming for larger-than-life projections, and I truly apologize to my viewers for that.
As a leading director, how seriously do you take drama critics' opinions?
I respect some of the critics who remark without any bias because healthy criticism is good. Every reviewer has a distinct set of standards to evaluate a drama; some focus on the arts and creativity, while many others take a feminism-centric approach. I believe you should approach drama with the understanding that it is a work of fiction. 
Consider the viewership, which generates millions of views for a single episode. Usually, they don't have any issues otherwise we won't be getting any ratings. Drama critics raise concerns because they already have an agenda in mind and utilize it to form opinions. I've also seen that they frequently contradict one another. The majority of them haven't finished watching the episodes, therefore their comments lack context for the narrative.
Would you like to give any message for young aspiring drama makers?
Look out for stories around you. Read novels, newspapers, and whatever literature you can get your hands on as it broadens your horizon and makes you a better visualizer. In the current times, you have access to all the state-of-the-art gadgets so use them for effective storytelling. •

For more Entertainment news, follow us on
Google News
and don't miss out on the latest updates!