Zendaya, Angelina Jolie and more Hollywood divas stun in AI monks transformation
AI tool Midjourney transformed Hollywood beauties into Indian monks
Artificial Intelligence (AI) tools continue to wow the world with the stunning re-imagination of popular sites, cultures and famous personalities.
This time around, an AI expert has left the internet stunned with the latest photorealistic image series of popular Hollywood actresses featuring Zendaya, Angelina Jolie, Jennifer Aniston and more.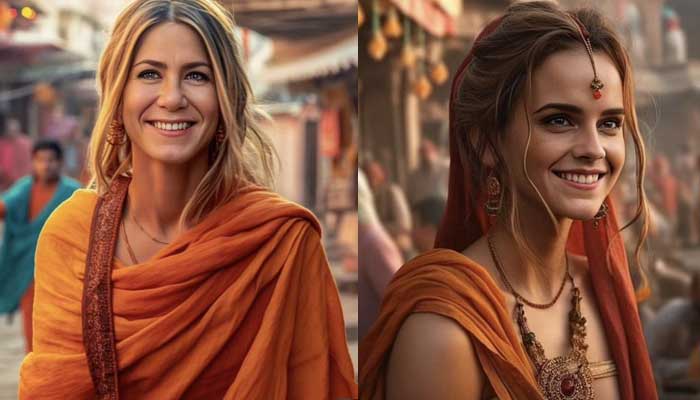 The artist has now reimagined how the Hollywood divas would look if they were to get on a spiritual journey in India and transformed them into spiritual monks.
With the help of the AI tool Midjourney, the artist wowed AI-imagine versions of Scarlett Johansson, Emilia Clarke, Natalie Portman, Zendaya, Salma Hayek, Jennifer Lawrence, Charlize Theron and Emma Watson.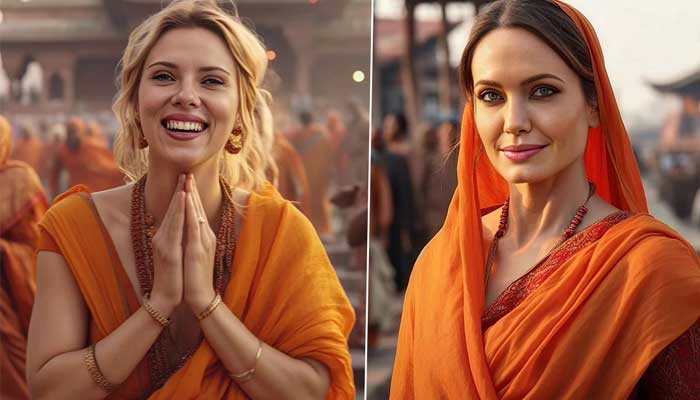 The AI-generated snaps show the starlets donning saffron sarees with bindis, bangles, earrings and other accessories.
The pictures were shared with caption, "In a captivating scenario, imagine a Hollywood female actress, known for her glamorous appearances on the silver screen, deciding to embark on a spiritual journey in India. She embraces the path of an Indian monk and finds herself walking the ancient streets of Varanasi, a city renowned for its profound spirituality and religious significance."

For more Entertainment news, follow us on
Google News
and don't miss out on the latest updates!