Asiana Airlines incident: plane door opens mid-flight creates frenzy
Asiana Airlines' passenger opened the plane door midflight a few minutes before landing in Seoul South Korea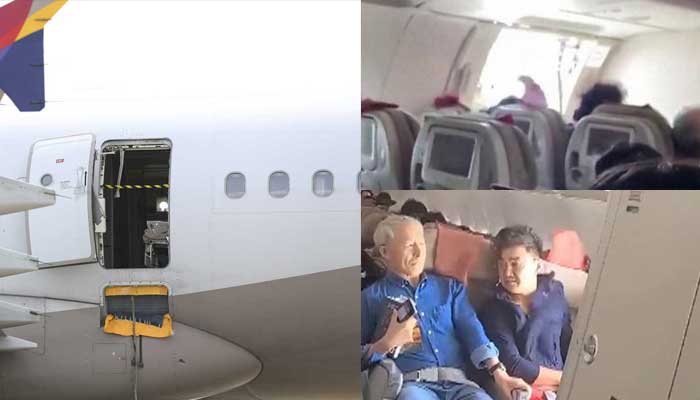 Asiana Airlines experienced a near death experience as a passenger opened the plane door midair.
A passenger on the South Korean airlines put everyone's life in danger after opening the plane door midflight on Friday.
As can be seen in the now-viral video clips, the passengers struggled to cope with the pressure of the wind whipping through the plane's cabin.
The incident occurred when a nearly 30-year-old traveler opened the door two to three minutes before landing in the city of Seoul in Korea.
According to the reports, the aircraft was 700 feet above the ground when the mishap was recorded, however the plane was landed safely.
In addition to that, the Local police of South Korea have also arrested a man at the at Daegu airport, involved in the mishap.
As reported by Yonhap News, the man confessed that he "had been under a lot of stress after losing his job recently and had felt suffocated and wanted to get off the plane quickly."
In an official statement shared on Friday, the South Korea's Ministry of Land, Infrastructure and Transport revealed that, anyone who violates the Aviation Security Act, which includes passengers operating doors, exits, or equipment inside an aircraft, can face imprisonment sentence for up to 10 years.

For more Entertainment news, follow us on
Google News
and don't miss out on the latest updates!